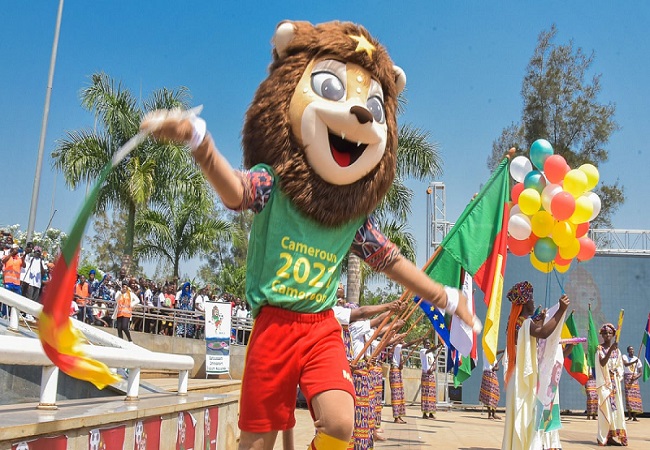 The Cameroonian Football Federation (FECAFOOT) and the Confederation of African Football (CAF) confirmed that the upcoming Africa Cup of Nations will be held on schedule.
With the Africa Cup of Nations (AFCON) set to start within three weeks, running from 9 January 2022, several rumours surged suggesting that the tournament might be postponed or even cancelled.
Also Read :  SHOCKING : AFCON 2021 ON THE VERGE OF BEING CANCELLED
This is due to the fact that several European clubs are reluctant to let their African players travel to Cameroon mainly due to fear of them contracting Covid-19.
Also Read : EUROPEAN CLUB ASSOCIATION THREATENS NOT TO RELEASE PLAYERS FOR AFRICA CUP OF NATIONS
In their statement, CAF and AFCON said that despite the dangers of Covid-19 and its variants we must learn how to live with it, all while taking the necessary measures to avoid spreading it.
"We can even use this event to raise awareness of the behaviours to adopt to fight against Covid-19 in general." Read the statement.
As a result, CAF, FECAFOOT and the Cameroonian Sports and Physical Education Ministry revealed they will be taking the following measures:
"Fans won't be allowed to access stadiums where the 2021 AFCON will be played unless they're vaccinated and present a PCR test taken within 72h hours or an antigen test taken less than 24 hours before the match.
"Health authorities will take all the necessary measures to facilitate vaccinations and carrying out Covid tests.
"Additionally, for the sake of objectivity and neutrality and in order to guarantee confidence by both parties, CAF will call on an internationally recognized independent laboratory to test the players of qualified national teams."