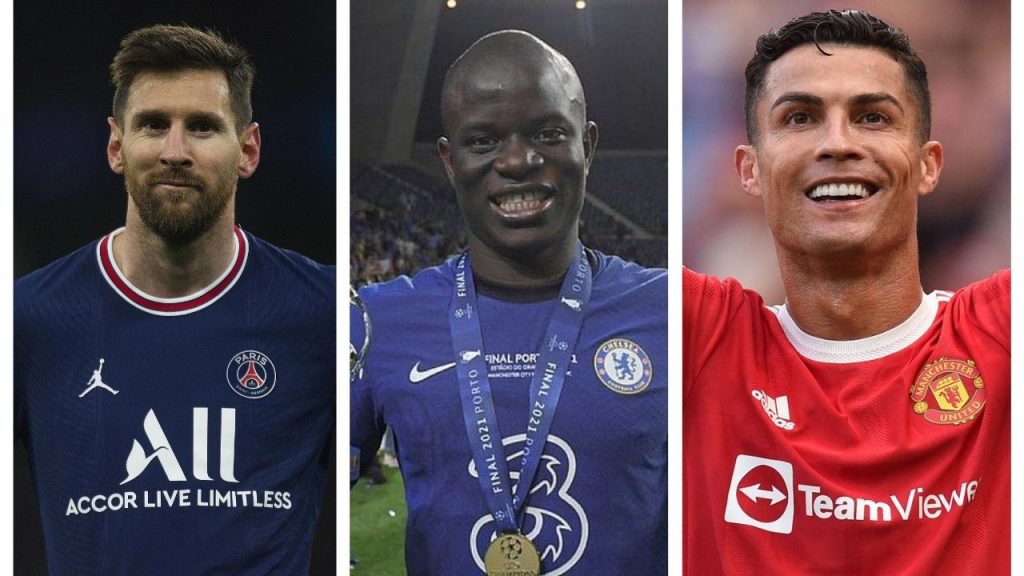 France and Chelsea FC midfielder N'Golo Kante has revealed his position on the GOAT debate which often opposes Lionel Messi to Cristiano Ronaldo.
The PSG star and Manchester United forward are arguably the two best players over the last two decades in football.
However, fans always try to name who is the Greatest player of all time between them.
The debate is coming across generations and will probably not end as far as football exists.
It becomes more interesting in such away that even players are invited to make a choice between Messi and Ronaldo.
Read more : Maradona, Pelé, Ronaldo, Messi : Carragher names the GOTA in brutal analysis
And this was the question N'Golo Kanté was asked during his interview with Copa90Football back in 2016.
"Messi or Ronaldo? Messi", he answered.
Earlier this year, the French World champion was given the chance during an interview with The 5th Stand App to explain more his choice and he confessed Messi was the hardest opponent he ever faced.
"The most complicated opponent I have faced?" I would say Lionel Messi. Because he's a great dribbler, he was the toughest opponent. For me and for the whole team [of France] ",Kanté said.