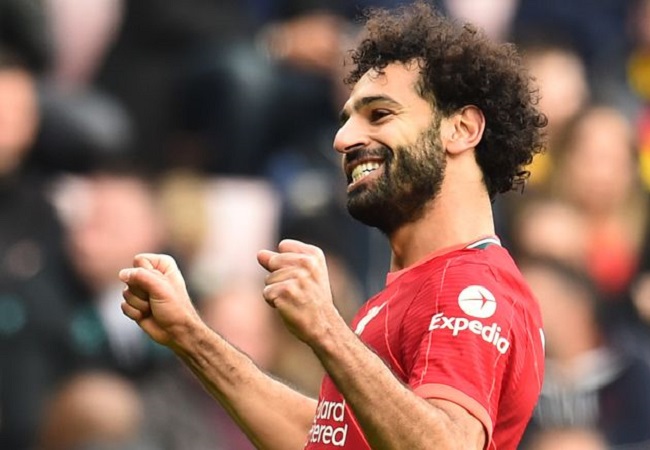 German Bundesliga players completed a survey conducted by Kicker sports magazine. A survey in which they had to give their votes for the best player in the world and best coach in the world. And Liverpool and Egypt superstar, Mohamed Salah, has been voted as the second best player in the world for 2021.
Ballon d'Or runner-up and Bundesliga top scorer Robert Lewandowski received 43.2% of the vote from 234 players polled.
Liverpool's Mo Salah was second with 20.5% and Ballon d'Or winner Lionel Messi of Paris Saint-Germain (PSG) third. Salah is having arguably his best start to a season in his Liverpool career, already scoring 22 goals in 25 appearances while providing 09 assists.
Also Read :  LIVERPOOL ASSISTANT COACH CHALLENGES SALAH, MANE, KEITA TO WIN AFCON
Liverpool manager Jurgen Klopp was voted best coach with 34.6%, winning it ahead of fellow German Thomas Tuchel (24.8) and Spain's Pep Guardiola.