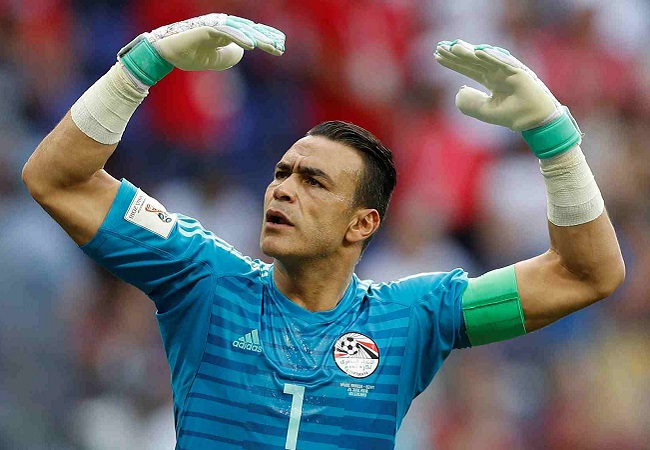 Egypt's goalkeeping coach and iconic shot-stopper Essam El-Hadary said the Pharaohs should fear no one if they are to win the African Cup of Nations for the first time in 12 years.
The Pharaohs have not won the coveted title since they clinched the last of their record seven crowns in 2010. They came close in 2017, only to surrender their lead and lose 2-1 to Cameroon in the final.
Four years ago, El-Hadary produced heroics at the age of 44 to steer Egypt to the final. But he is now tasked with guiding younger keepers, who would dream of following in his footsteps.
Also Read : QUEIROZ ADDS LAST THREE PLAYERS TO MAKE IT 28-MAN SQUAD FOR THE PHARAOHS
"For a team that wants to win the African Cup of Nations, it should not matter who they face. There is no such thing as small teams in Africa." El-Hadary said in a video interview carried on the Egyptian Football Association's Twitter account.
"To go far, you need to have a specific target in your mind. For us, this means winning the tournament."
Egypt, who were drawn in Group D of the Nations Cup, open their campaign against Nigeria on 11 January before Guinea-Bissau and Sudan.
Also Read : AFCON 2022 : VENUES, FULL SCHEDULE AND KICK-OFF TIMES
"We need to be careful and take it one game at a time. It's a step by step process." El-Hadary, who won four Nations Cup titles with Egypt, added.