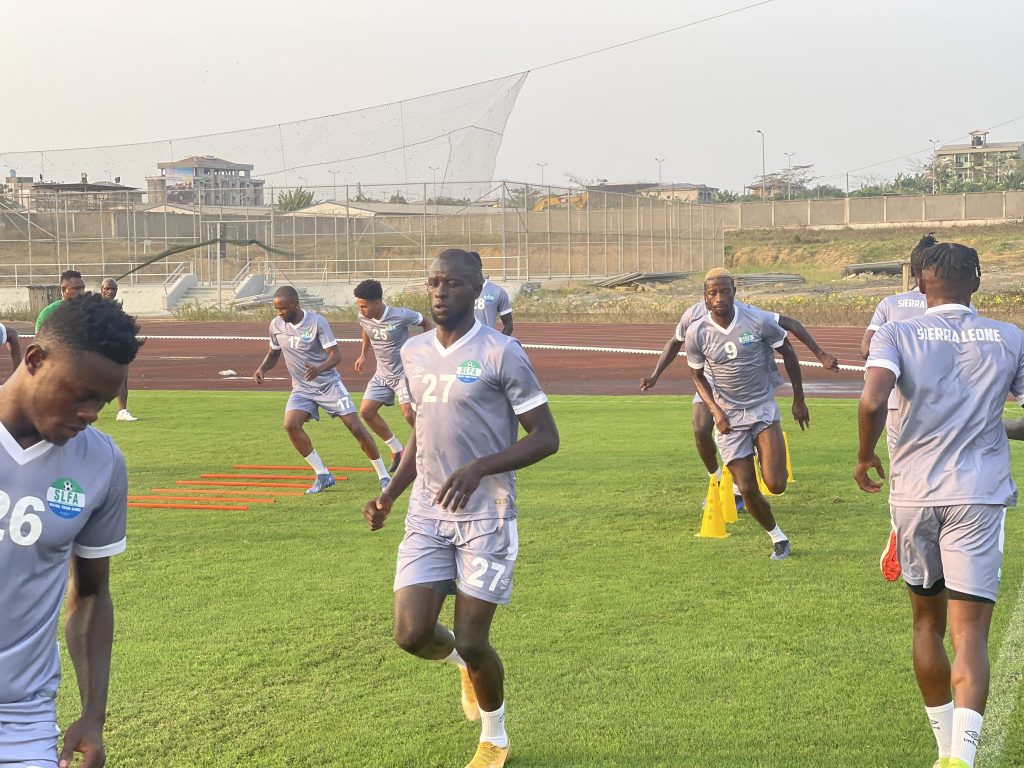 Sierra Leone government has offered massive cash incentives to the country's national football team players and coaches ahead of their Africa Cup of Nations (AFCON) appearance in Cameroon from this Sunday.
A statement which the Ministry of Finance of Sierra Leone has released today Friday gives a breakdown of allowances each player and member of the coaching staff would be entitled to receive in the group and knock-out stages of the tournament.
Each player would, irrespective of the results at the tournament, receive $6,000 from $3,000 Presidential Allowance and an Appearance fee also pegged at a similar amount.
The Ministry says each of the 28 players is entitled to a Presidential Departure allowance of $3000 each, $3,000 for Head Coach, $2,500 for Assistant Coach and $2,000 to each of the team officials.
Additionally, a win would earn each player $ 4,500 at the tournament which will run until February 6 2022.
"Also an amount of $18,000 was approved as backlog allowances and bonus to 27 players in respect of friendly matches held in Morocco. The bonus for the friendly match in Instabul, Turkey has already been paid.
"The Ministry of Finance also wishes to inform the General Public that Match Appearance fees for players is $3,000 plus a bonus of $1,500 for draw and $4,500 for a win during the Group Stage.
"Match appearance fees for the Round of 16, Quarter Final, Semi-Final and Grand Final is also $4,000, $5,000, $8,000 and $10,000 respectively with a winning bonus of $4,000," the statement reads.
Sierra Leone have their backs to the wall as open they open their AFCON campaign with a meeting against holders Algeria on Tuesday at Japoma Stadium in Cameroon.
Sierra Leona are in the same group with Ivory Coast, Algeria and Equatorial Guinea.