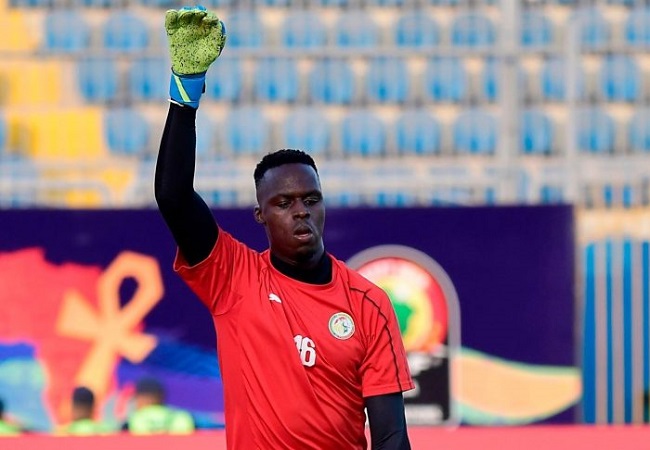 Africa Cup of Nations (AFCON) pre-tournament favourites, Senegal will begin their campaign against Zimbabwe on Monday without first-choice goalkeeper Edouard Mendy and defender Kalidou Kouliabaly.
The Chelsea goalkeeper Mendy and Napoli defender Koulibaly have tested positive for Covid-19, Senegal Football Federation (FSF) has confirmed.
"The FSF informs that following the mandatory PCR tests done this Saturday 08/01/2020, 48 hours before the official match Senegal vs Zimbabwe, the results of 3 players ( Kalidou Koulibaly , Edouard Mendy and Famara Diedhiou) and a member of the management came positive back. # AFCON2021," statement from FSF reads.
Senegal are in the same group B with Malawi who, too, have been hit hard by Covid-19.
Malawi will open their AFCON campaign against Guinea on Monday without interim head coach Mario Marinica and six players after they tested positive.
The affected players are: defenders Peter Cholopi, Lawrence Chaziya, Stanley Sanudi; midfielders Chikoti Chirwa and Robin Ngalande and striker Gabadinho Mhango.
The affected officials are Head of Technical Panel Mario Marinica, Goalkeeper Trainer Swadick Sanudi and Physiotherapist Chikondi Mandalasi.
CAF regulations say "a team will be required to play a match if they have a minimum of eleven (11) players available who have tested negative. In the event of the absence of a goalkeeper, another player from the team must replace the goalkeeper, provided the total number of available players is at least eleven.
"A team that does not have a minimum of eleven (11) players available will be considered to have lost the match 0-2. In exceptional cases, the Organizing Committee of the Africa Cup of Nations will take the appropriate decision."
The build up to the competition has been overshadowed by reports of increasing Covid-19 cases among teams, weeks after Fifa and a body for clubs in Europe tried to refuse the release of players to AFCON saying CAF had fallen short of stating measures for protecting players from the pandemic.
However, CAF stood its ground to hold the competition which was shifted from last year.