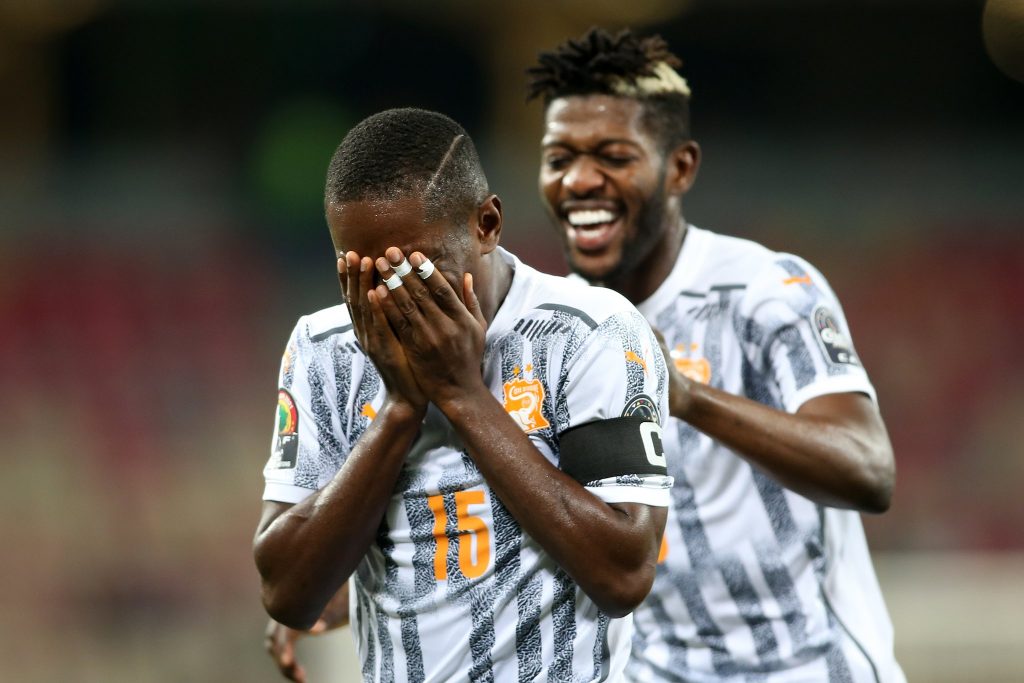 Elephants of Cote D'Ivoire kicked off their Africa Cup of Nations Cameroon 2021 tournament with a narrow 1-0 win over Equatorial Guinea on Wednesday.
Max Gradel scored in the 5th minute of first half to give the Ivorian the victory at the Stade Omnisport De Douala.
Both teams look desperate to get an early goal and it took just 5 minutes before the Ivorian struck.
Ivory Coast relapsed after taking the lead as they allowed Equatorial Guinea to pill up pressure.
Equatorial Guinea squandered many chances that could have leveled the game before the end of the first half.
The second half saw the Ivorian pushing for another goal as Nicholas Pepe and Wilfred Zaha introduction saw them pressing forward.
The could have put the game to bed in the closing stage after Pepe got a clear scoring chances.
The Arsenal forward failed to convert from as he volleyed the ball.
Zaha also put a big chance which went wide in as Ivory Coast stood firm up against late pressure from Equatorial Guinea.
They will now focus on their next game against Sierra Leone who held Algeria to a goalless in the first Group E match.