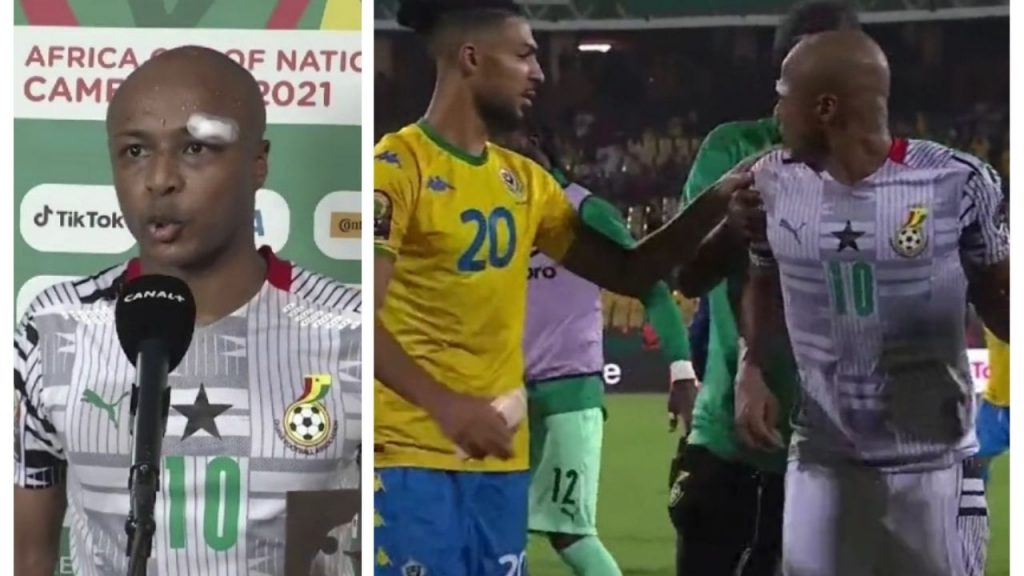 Ghana Black Stars captain Andre Ayew said Gabon players were not fair play and labelled them 'small players' following the chaotic end of their AFCON 2021 matchday 2 encounter tonight (1-1).
The Black Stars were condemned to the exploit tonight but they failed to win their tie against the Panthers despite an early lead thanks to skipper Ayew.
Milovan Rajevac's team again cocneded a goal near the end of the game as Jim Allevinah drew Gabon level in the 88th minute.
And that goal is the one which caused trouble at the end of the game as before the action which led to Gabon's equalizer, there was a Ghanaian player on the lawn and a teammate kicked the ball out for the referee to come and see him.
When the latter stood up, Gabon players were supposed to give back the ball to Ghanaians but they played it between themselves until they scored the equalizer.
Read more : AFCON 2021 – Gabon frustrate Ghana with late equalizer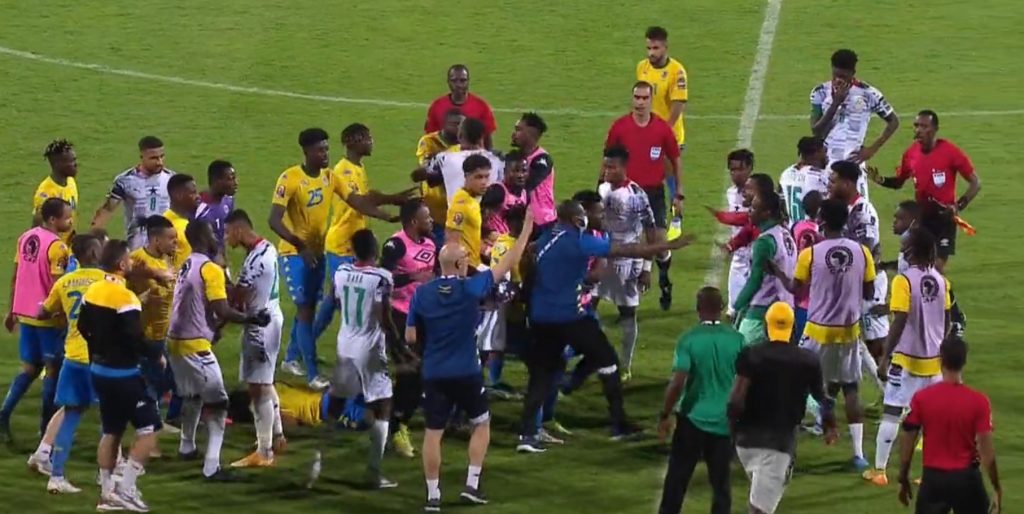 This is was what led to the ugly scenes we witnessed at the end of the game. Speaking on that incident, Andre Ayew was really frustrate.
He even said he's not sure such things will happen if Pierre-Emerick Aubameyang and Mario Lemina who both were ruled out due to heart lesions, were on the pitch.
"The Gabonese were too small, not fair play. A brand of small players. I don't think this would have happened if Aubameyang and Mario [Lemina] had played", Ayew told French TV Canal+.
"But that's football, maybe we should have to score more and be more solid. But that's okay; we'll prepare and do everything to win the last game and go to the next round.
"I don't know what we miss, we will continue to work. But I think we should have had the three points today.
"We conceded two late goals in two games, but as I I said we're going to do everything to win the last game. We go home and stay calm. I think four points will get us through."