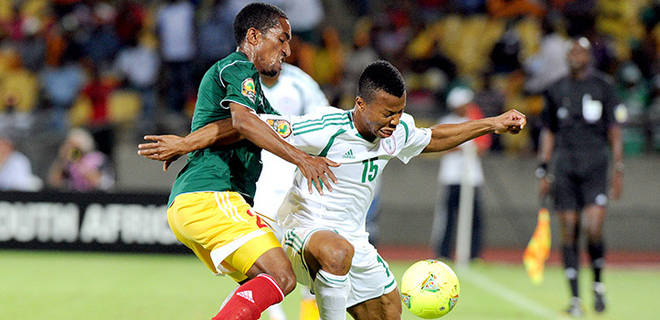 Burkina Faso settled for a 1-1 draw with Ethiopia on Monday to reach the knockout stage of the Africa Cup of Nations (AFCON) finals in Cameroon.
Burkina Faso scored the first goal in the 25th minute when Cyrille Bayala controlled a high pass from defence then chipped the ball past goalkeeper Sankho who had left his line and hesitated in the 24th minute.
Ethiopia scored the equalizer in the second-half through Getaneh Kabede's penalty in the 52nd minute.
The Stallions have four points from three games and have joined leaders and hosts Cameroon in the knockout phase after the hosts also played out to a 1-1 draw with Cape Verde.
Ethiopia and Cape Verde, who finished on one point and four points, have missed out on qualification to the next stage.
Burkina Faso yesterday made one change from the last game with Soufiane Oudraogo replacing Koffi in goals.
Ethiopia went into the game on the back of back-to-back 1-0 and 4-1 losses to Cape Verde and Cameroon in Group A.
Head-to-Head
Burkina Faso and Ethiopia have met three times in games of all competitions in the two countries history.
In those three games, Burkina Faso have won twice and Ethiopia once.
Rankings
Burkina Faso are ranked on position 60 way ahead of Ethiopia's position 137.
Form
Burkina Faso have in the past four games, won twice and lost once and drawn once.
Ethiopia have in the last five games won once, lost twice and drawn twice.
Line-Ups:
Burkina Faso: Soufiane Oudraogo; E.Tapsoba, Yago, Dayo, Kabore; Toure, Guira, Sangare; A.Tapsoba, Bayala, Bande
Ethiopia: Shanko; Surafel Mengistu, Amanuel Gamo, Getaneh Gibeto, Abubeker Ahmed, Yhun Zewide, Aschalew Seyoum, Yared Belay, Remdan Mohammed, Asrat Toylo, Dawa Dukele