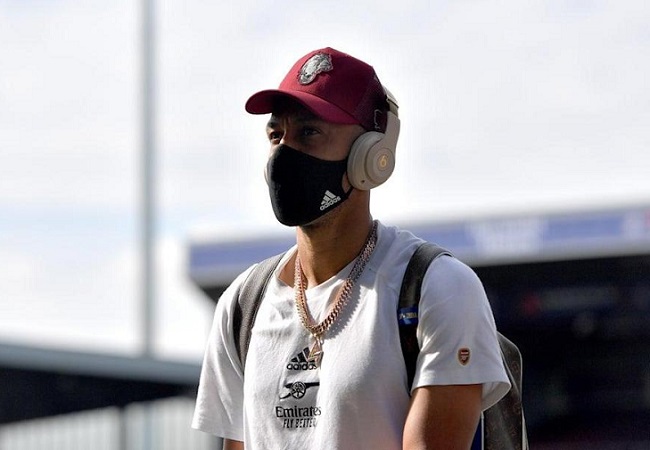 Pierre-Emerick Aubameyang was announced to miss the game Gabon's game against Ghana after a scan revealed he had "cardiac lesions". And Arsenal are in contact with Gabon as they look to learn more about the health issues that forced Pierre-Emerick Aubameyang to be sent home from the Africa Cup of Nations (AFCON).
Also Read : AFCON 2021 : GABON FRUSTRATE GHANA WITH LATE EQUALIZER
The club are naturally looking out for the well-being of their player. And the Gunners have been in touch with Aubameyang since last week.
The issue, which has also affected former Fulham midfielder Mario Lemina, is believed to have arisen after Aubameyang tested positive for Covid-19 when arriving in Cameroon for AFCON earlier this month.
Gabon have now decided it is safest to send Aubameyang back to Arsenal for further tests. And the club are in touch to learn more about the forward's health issues.
Also Read : PIERRE-EMERICK AUBAMEYANG RULED OUT OF MOROCCO ENCOUNTER
Rumours emerged on social media soon after the announcement that Aubameyang and Lemina had contravened disciplinary protocols.
Aubameyang, however, tweeted on Monday evening to dismiss such accusations.
"We have problems that are already complicated to solve, then on top of that there are rumours." Wrote the 32-year-old as ranslated from French.
"We have health to take care of first and foremost. I won't go back on these false rumours. And I sincerely hope that our team will go as far as possible." He continued.