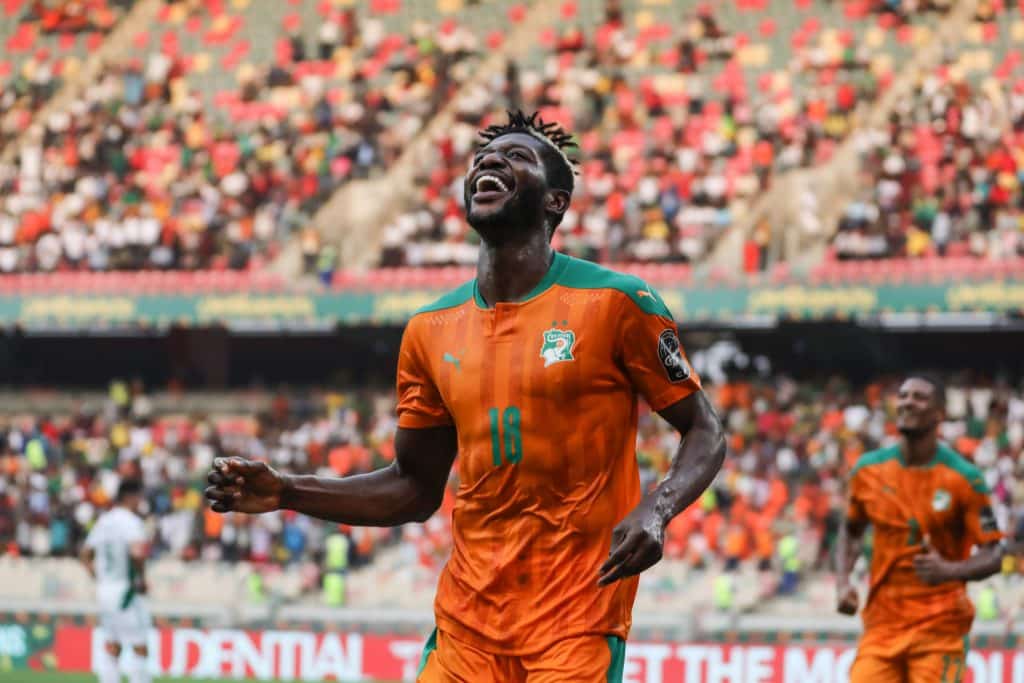 Defending champions Algeria hope of retaining the Africa Cup of Nations in Cameroon was dashed as they exited the tournament without winning a single game in their Group.
The Dessert Foxes were tipped as favourite to top Group E which also has Ivory Coast, Equatorial Guinea and Sierra Leone.
They were held to a goalless draw by Sierra Leone in the opening game before losing 1-0 Equatorial Guinea in the second game.
Algeria needed a victory against the Ivorian in their last game to stand the chance of reaching the knockout stage but was stunned by the Ivorian.
Armed with four points already from two games, the Elephants of Ivory Coast took control of the game at the Stade Japoma and in the 22nd minute Frank Kessie got the opener.
Sangare doubled the lead for Ivory Coast in the 39th minute, heading to the first half break.
Arsenal forward, Nicholas Pepe extended Ivory Coast lead to compound Algeria woes in the 54th minute.
Algeria chance of reducing the deficit came in the 60th minute when a penalty was awarded to them, but Riyad Mahrez failed to score.
Sofiane Bendebka gave his side hope of a possible comeback in the 73rd minute when he pulled one back.
Ivory Coast responded immediately, but the goal was ruled for an offside.
The Ivorian held on to their lead as the game ended 3-1 as Algeria crashed out scoring just one goal and failed to win a game.