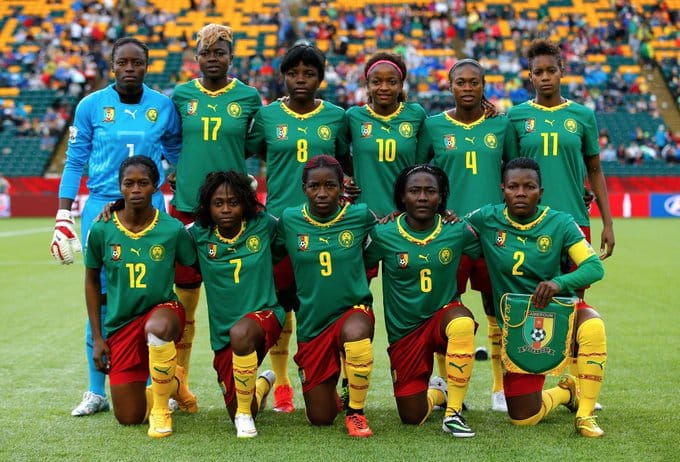 Ahead of Cameroon Young Lionesses FIFA U20 Women's World Cup qualifier against the Falconets of Nigeria, head coach of the Cameroonian team, Ndoumou Mike said they will not be seeking for a revenge.
Both sides will clash on Saturday in the first leg of the FIFA U20 Women's World Cup, Costa Rica 2022 qualifier fourth round at the Mobolaji Johnson Arena in Lagos for the first leg.
It will be the second time at the U20 level, both teams will play after the Falconets defeated the Young Lionesses 3-2 on penalties at the Morocco 2019 African Games.
Speaking with cafonline.com ahead of the game, coach Mike said the Falconets have more experience more than his team.
"Nigeria has more experience in these types of competition better than us and being to several World Cup more than we do but no two games are the same.
"We've tried to learn our lessons and improved. We are very certain that it is going to be a good game and a positive outing."
The Central Africans are without a competitive game since a 9-0 aggregate win over regional rivals DR Congo in October as they advanced to the fourth round following the third round withdrawal of Gabon.
They, however, cruised to 4-0 and 5-0 friendly wins over authentic ladies and Caiman Filles respectively, and Mike believes the test games have prepared them enough for the meeting with the Nigerians.
"It's been a while we've not played official matches, but during those periods we've been playing friendlies and we've learned our lessons in those games," the tactician continued.
"We are sure it will help us in preparation for this important encounter. Cameroon team is on the rise and we're doing everything to make sure we keep going upwards and, at the end, we have the results for our effort."