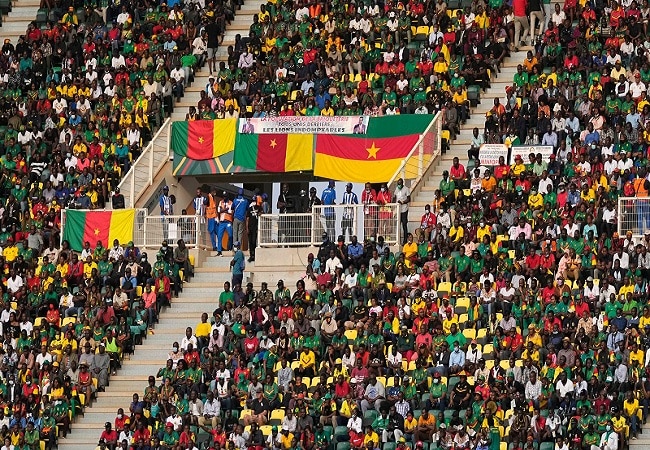 It's reportedly said that at least eight people died and dozens injured after during a crush at the Africa Cup of Nations fixture between Cameroon and Comoros on Monday night.
The incident took place as crowds struggled to get access to the Olembe Stadium for Cameroon's 2-1 win in a last 16 knockout.
Also Read : COMOROS CAN BE PROUD DESPITE LEAVING AFCON 2021 AFTER LOSS TO CAMEROON
Naseri Paul Biya, the governor of the central region of Cameroon, said there could be more deaths.
"We are not in position to give you the total number of casualties." He said.
Officials at the nearby Messassi hospital said they received at least 40 injured people, who were rushed to the hospital by police and civilians. The officials said the hospital wasn't capable of treating all of them.
"Some of the injured are in desperate condition." Said Olinga Prudence, a nurse. "We will have to evacuate them to a specialised hospital."
People were seen lying motionless on their backs near an entrance to the stadium in the aftermath of the crush. Shoes, caps and colorful wigs – part of some of the fans' game costumes – were strewn on the ground.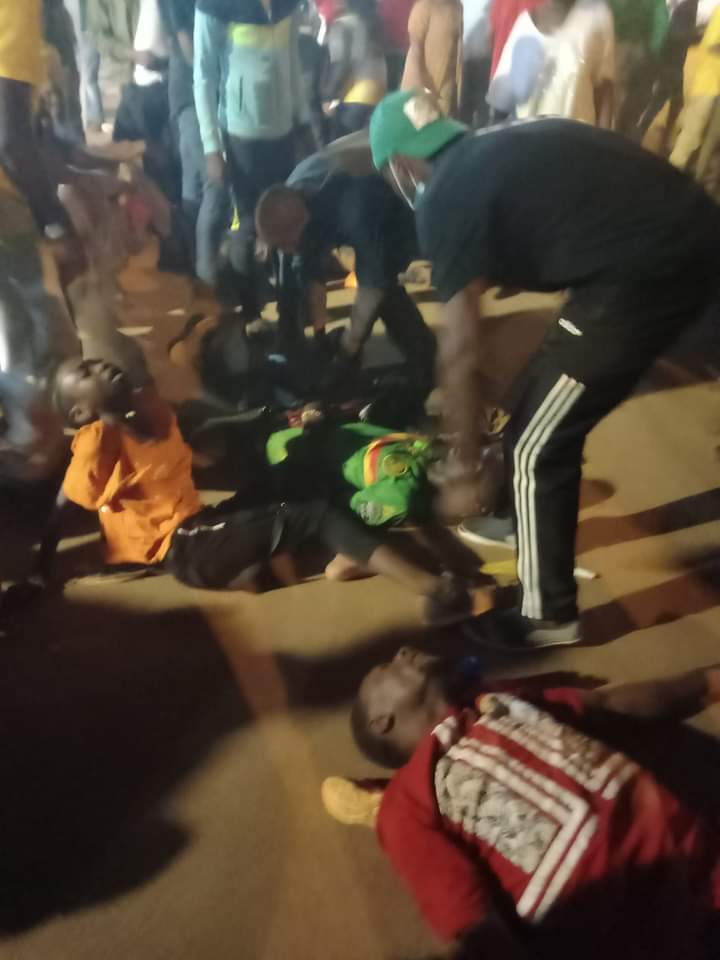 Witnesses said the crush happened when stadium stewards closed the gates and stopped allowing people in.
Officials have said that 50,000 people attended the match. The stadium, which was constructed for this tournament, has a capacity of 60,000. However, COVID-19 restrictions meant that it could only operate at 80 per cent capacity.
Also Read : ATTENDANCES TO STADIUM DURING 2022 AFCON LIMITED BY CAF
A CAF statement said: "CAF is aware of the incident that took place at Olembe Stadium during the TotalEnergies Africa Cup of Nations fixture between hosts Cameroon and Comoros tonight, 24 January 2022.
"CAF is currently investigating the situation and trying to get more details on what transpired. We are in constant communication with the Cameroon government and the Local Organizing Committee.
"Tonight, the CAF President Dr Patrice Motsepe sent the General Secretary, Veron Mosengo-Omba to visit the supporters in hospital in Yaounde."