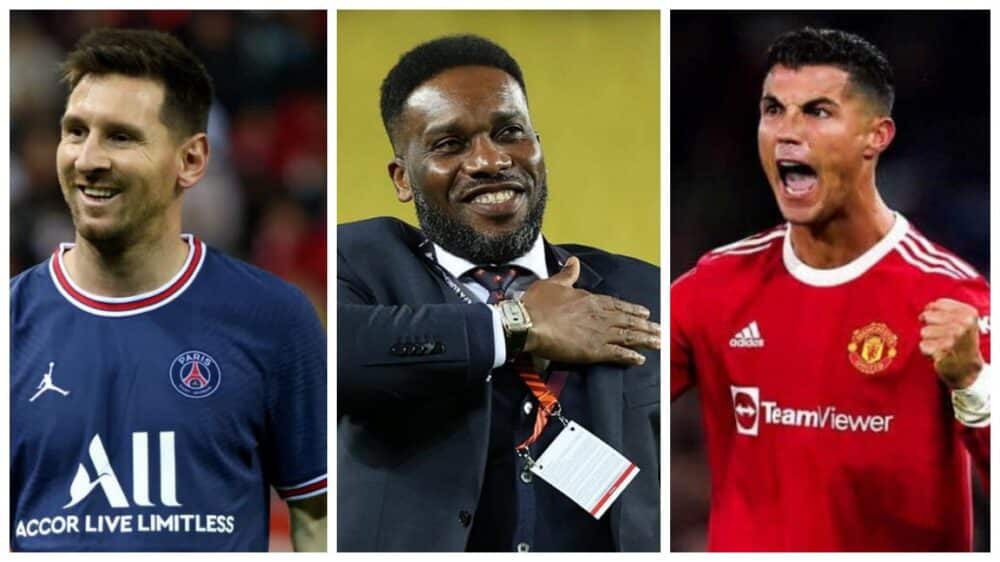 Nigerian legend and AFCON 1994 winner jay-Jay Okocha has been asked to make a choice between Lionel Messi and Cristiano Ronaldo and he picked his GOAT (greatest of all time).
Okocha is arguably one of the greatest skills African continent have never had in its history.
The former Super Eagles midfielder was a magician during his time and played for a couple of European teams the likes of Eintracht Francfurt and French Ligue 1 powerhouse Paris Saint-Germain.
Read more : Check out AFCON 2021 quarter-finals' schedule
Speaking during a FIFA event, Jay-Jay Okocha was asked to name the greatest player of all time between then Barcelona star Lionel Messi and ex-Real Madrid forward Cristiano Ronaldo.
And he answered : "I know I have to be a diplomat here, but even if I have a lot of Portuguese friends, I'm leaning towards Messi", Okocha told FIFA.com
"He's a more natural talent than Cristiano. Ronaldo is a fantastic player, one of the best I've ever seen.
"But he had a bit of bad luck to be in the same generation as Messi. Therefore, they have to share the lead role."