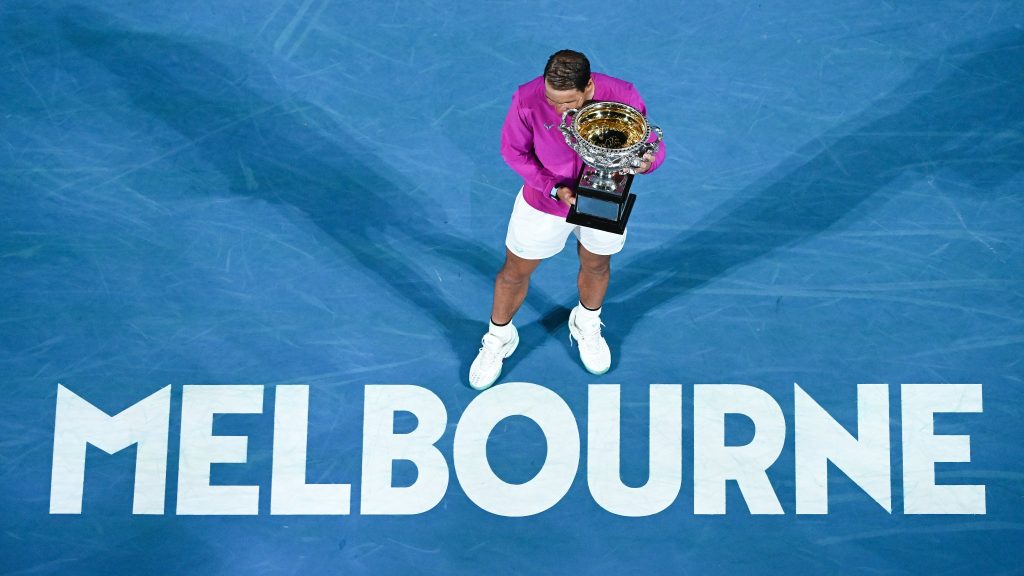 Rafael Nadal has described his 2022 Australian Open victory against Daniil Medvedev as one of the most emotional wins of his career.
Nadal came back from two sets down to defeat Medvedev 2-6 6-7 (5-7) 6-4 6-4 7-5 on Rod Laver Arena and claimed his 21st Grand Slam title.
The Spanaird few months thought he could not take part in this year's Australian Open after he suffered a foot injury.
With ATP World No. 1 Novak Djokovic and Roger Federer absence from the tournament, Nadal stunned the crowd at Melbourne.
Medvedev who headed to the tournament as the winner of the US Open failed to hold on to his two set lead.
An emotional Nadal sealed victory after five hours 24 minutes when Medvedev could not return a net volley on the first of the Spaniard's three match points.
Receiving his title, the Spaniard said; "Without a doubt it is one of the most emotional wins of my career."