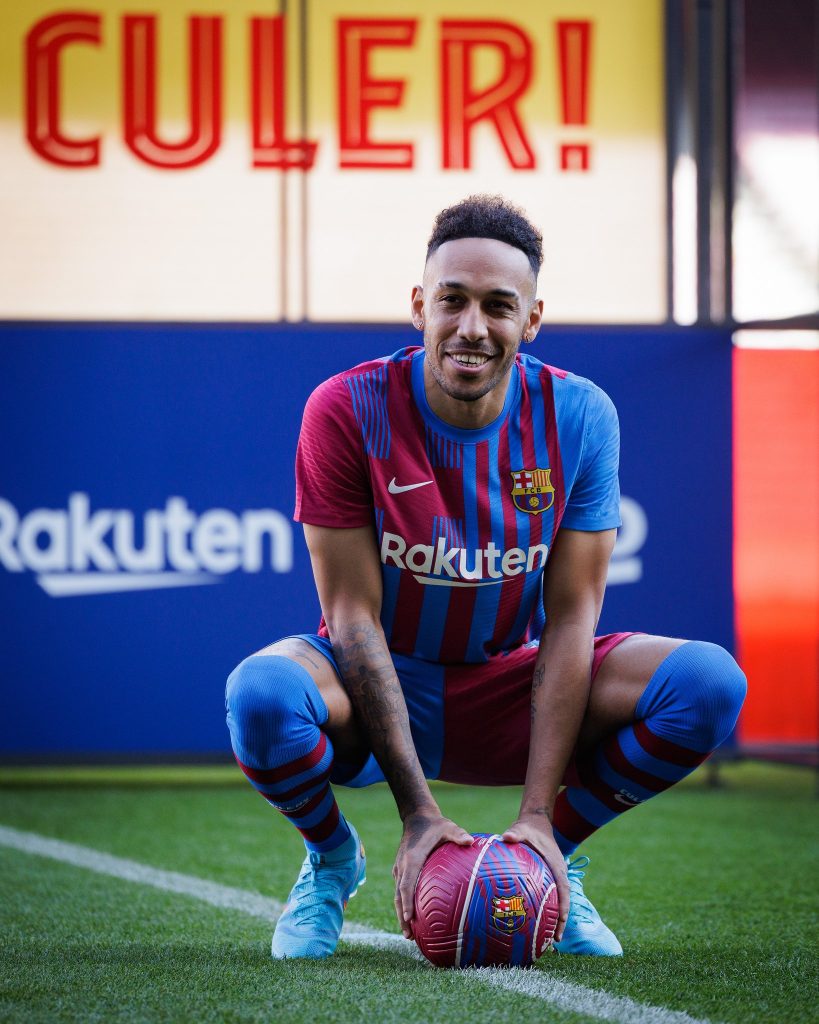 Barcelona new signing Pierre-Emerick Aubameyang said he will bring his wealth of experience to the club and give his all.
Aubameyang was officially unveiled to the Barcelona supporters on Thursday after he joined the club as a free agent from Arsenal.
The former Borussia Dortmund signed a deal that will see him remain with the club until 2025 although there is another option for both party to part ways in 2023.
Speaking with Barcelona official media after his unveiling, the 32 years old said he was looking forward to get to the pitch.
"I'm very happy, very glad to be here.
"I'm looking forward to being on the pitch.
"It was a long day, but in the end I'm here. I'm looking forward to it.
"I think Barcelona are one of the biggest clubs in the world and it's an honour for me to be here.
"I have experience. I've played in France, Germany and England.
"I'm here to help and give my all for the team."
Aubameyang could make his LaLiga debut against Atletico Madrid on Sunday.