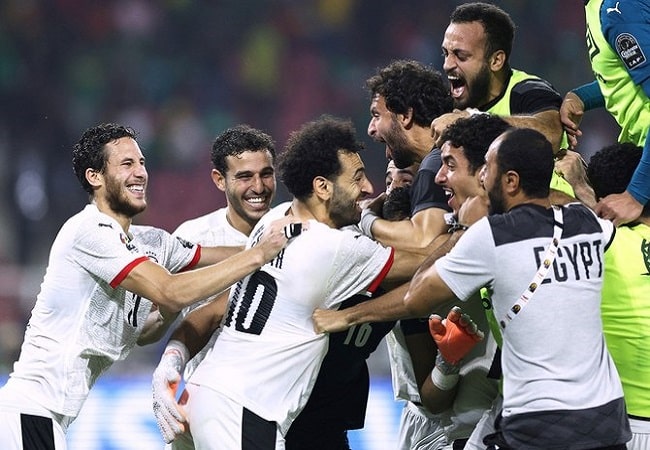 Egypt are just one game to pretend lift the African Cup of Nations (AFCON trophy. And the Egyptian ministry of Youth and Sports have promised Egypt national team players hefty rewards in case they win the cup.
The Pharaohs reached the AFCON final after beating hosts Indomitable Lions of Cameroon 3-1 in the semi-final. Egypt of Mohamed Salah will thus be in clash against Senegal of Sadio Mane who, on the other hand, beat Burkina Faso 3-1 to reach their third ever final.
Also Read : LIVERPOOL FAN-BASE SPLIT ON WHO OF SALAH AND SADIO TO WIN AFCON TITLE
The match is expected to be a very competitive and tense affair as it pits two of the best teams in the continent against each other and two of the best forwards in the world in Mohamed Salah and Sadio Mane who are teammates at Liverpool.
Senegal are aiming to win their first ever AFCON, after reaching the final three times, twice in the last three years. While Egypt will hope to win their first trophy since 2010 and their eighth overall.
After a lengthy call between Hesham Talaat Mostafa, CEO of Talaat Mostafa business group, and Sport Minister Ashraf Sobhi, an agreement was reached in which both parties agreed to provide EGP10 million (about USD 635,000.00) in rewards for the entire Egypt national team squad, if they beat Senegal.