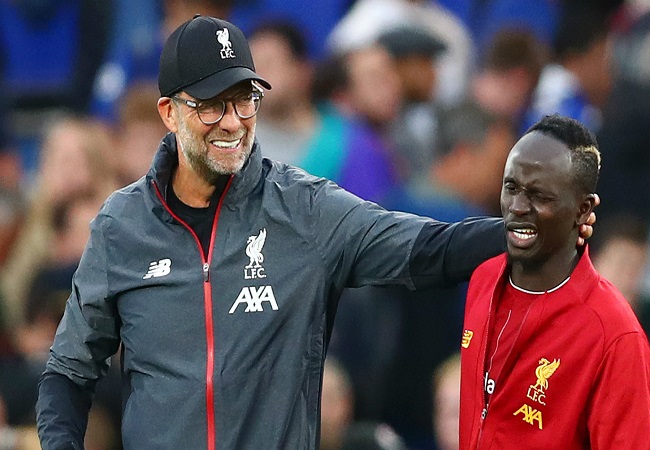 Liverpool Manager Jurgen Klopp has said he has granted Sadio Mane unlimited time to celebrate the Africa Cup of Nations (AFCON) triumph in Senegal because it means the world to the forward.
Klopp, who came underfire last year for reportedly having called AFCON a little tournament, struck all the right codes in a pre-match interview with Liverpool website ahead of Thursday's meeting with Leicester City.
The German mentor was responding to a question on whether he expected Mane and Mohamed Salah, whose Egypt lost 4-2 to Mane-led Senegal in the AFCON final on Sunday, would be available for the match.
"It means the world to him, it means the world to his people, it means the world to Senegal and we respect that a lot and we would never consider to have called back him from there or whatever – let them do what they do in the moment because they deserve it," Klopp said.
"They've had an incredibly intense time, so when he is back we will talk to him and we will see how we can use him."
He said Mane might rejoin Liverpool on Wednesday.
Klopp then hinted that Salah might be involved in Thursday's game having flown back to the club on Tuesday.
"Mo is now back, I spoke already to him. He is very disappointed of course, but looking forward to all the things coming up here now," he said.
"I spoke to him and pretty much the first thing Mo told me was: 'I'm ready.' Haha! He is an experienced player, he is a physical monster, to be honest, so we have to see. He will obviously have a little recovery session today and we will see how he feels tomorrow and from there we go."
Liverpool are playing catch up as they lie second on the Premier League log table, nine points behind leaders Manchester City.