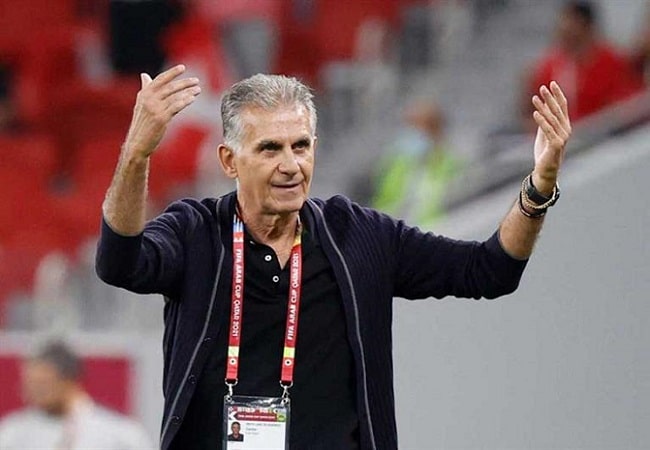 The Egyptian Football Association (EFA) revealed on Wednesday that the Confederation of African Football (CAF) decided to reduce the suspension of the national team's coach Carlos Queiroz to only one match. This will allow him to lead the Pharaohs in the upcoming World Cup playoffs against Senegal.
The Portuguese coach was sent off the pitch during the Africa Cup of Nations' (AFCON) semi-final against Cameroon after an altercation with the referee. The sanction was coupled with a fine estimated at $10,000 and a two-match-ban.
Also Read : EGYPT TO MEET SENEGAL IN FINAL AFTER DEFEATING CAMEROON ON PENALTY SHOOTOUT
On Wednesday, the EFA revealed that the CAF Appeal Committee accepted Egypt's request to reduce the penalties imposed on Queiroz by the CAF Disciplinary Committee. The reduction was based on the defence and evidence presented by the EFA Executive Director in a hearing that was held in Yaounde before the AFCON final.
After the hearing, the CAF decided to cancel the fine and reduce the suspension to one game only, concluding after the AFCON final that Egypt lost on penalties against Senegal.
Egypt will be facing Senegal in a decisive two-legged play-off for a spot at the World Cup in Qatar on 23 and 29 March.