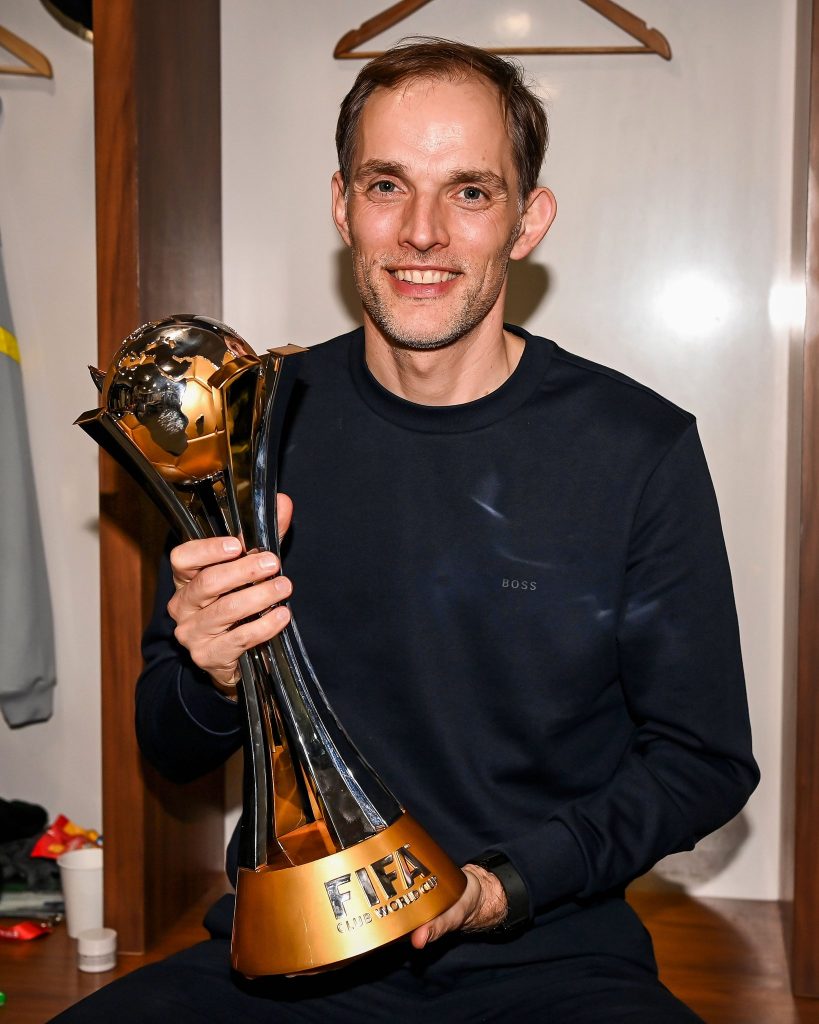 Chelsea manager Thomas Tuchel has reflected on how his side was able to win the FIFA Club World against Brazilian side Palmeiras.
The Blues avoided another shocker from a Brazilian side as a late Kai Havertz penalty in extra time gave them a 2-1 victory in Abu Dhabi.
The German who joined the team in Abu Dhabi on Friday after missing the semi-final win against Al Hilal, hailed Havertz for his decisive spot kick.
"It was not easy to shoot that penalty.
"I'm happy that Kai stepped up and took it the way he took it.
"This can only be good for his development.
"Palmeiras were a typical South American team, very good individually,' the former Borussia Dortmund manager continued as he analysed the game as a whole.
"They had solidarity and discipline and sacrifice against the ball.
"They can defend, they can suffer and with everything together, we knew it can be difficult to create chances and half-chances and we had to be patient and relentless at the same time.
"Sometimes in a final it's a bit stuck in the beginning, you look for solutions but you don't want to open up to too many spaces for counter-attacks on which they heavily rely, and where they are very, very good. So in the first half we struggled a little bit with the fluidity of our match.
"We changed the structure in the second half,' he revealed, 'and found the spaces better and scored a wonderful goal and had two or three good chances or half-chances after that.
"Then in a moment where we were in total control and were the better team and seemed to find spaces better and better and to implement a higher rhythm, in this moment we gave a penalty away from a throw-on which is very unusual."
From that point Tuchel said, the whole story started from scratch again, which he explained was mentally and physically difficult for the players.
"But I have to say we never stopped attacking, never stopped trying and for extra time we changed the structure again and had a different structure to attack and to defend counter-attacks.
"The team did very, very well in extra time to control the match completely and the guys from the bench had a huge impact.
"Of course if you have a late penalty you're also lucky but I think we deserved it because we did not allow a lot of chances and we never stopped trying and never stopped being active and doing the most for the game.'
Tuchel said he talked with Chelsea owner Roman Abramovich after the victory and revealed the chat.
"I said congratulations, he said congratulations, and I said it's for you.
"It's your club and it's your input and your passion that made this possible and we're happy to be part of it."