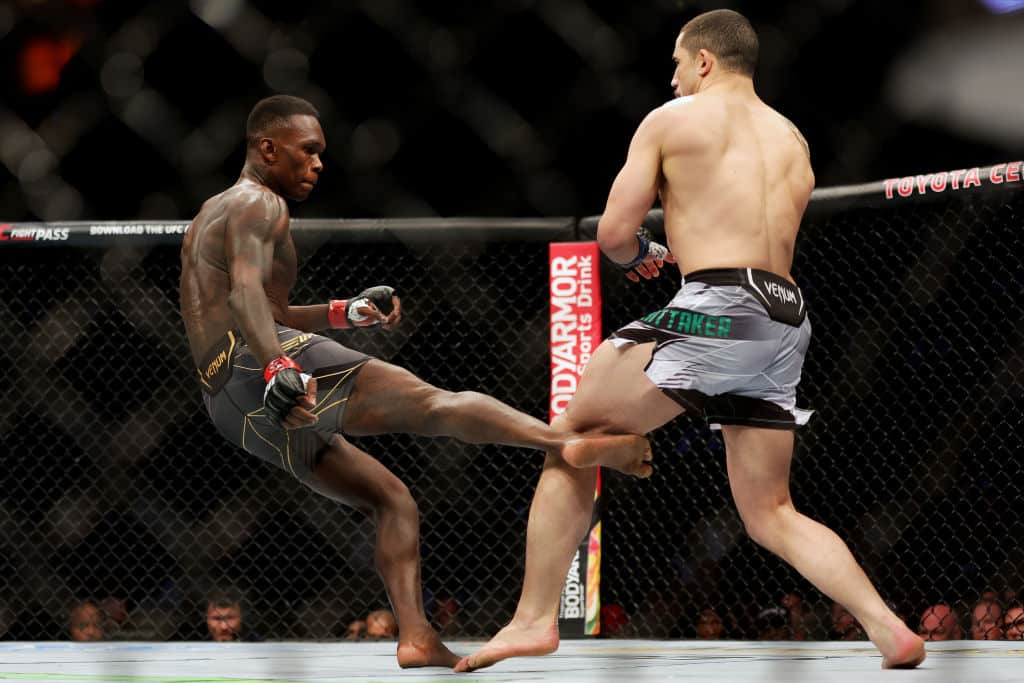 UFC Middleweight champion Israel Adesanya successfully defended his title at the UFC 271 against Robert Whittaker in Houston, Texas.
Whittaker earned a rematch with Adesanya who had defeated him via a knockout in 2019 in their first meeting.
Whittaker was aiming to take the Stylebender down, but he was kept arms length as Adesanya's rangy kickboxing style and seven-inch reach advantage made him difficult to find on the inside.
Adesanya was in control of the fight as he landed 12 punches within a round, and had dropped Whittaker with just three minutes on the clock after landing a right hand through the guard.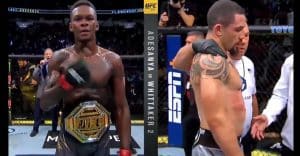 The Australia continued to play into the hands of Adesanya who was then gathering the points.
Whittaker managed to land that all-important takedown halfway through the second, but Adesanya managed to get up quickly and continue his leg kick offence.
However, in the third round, Adesanya seemed to be struggling with an injury of some sort as he allowed Whittaker back into the fight.
Whittaker seemed to gain the upper hands in the forth round as he almost locked in a submission on the Adesanya's back, and perhaps taking the round.
In the fifth round Whittaker was eyeing a knockout that will see him get his belt back, but Adesanya kept his calm giving no room for complacency.
The over 16,000 fans who packed into the Toyota Center became more excited when Whittaker landed a low-blow on the Stylebender to recover.
But it was ultimately too little too late with Adesanya taking the bulk of the rounds and retaining his title by unanimous decision.
Adesanya's next challenger will be No.3 Jared Cannonier.
The fight was watched by former WWE champion Booker T and social media star SteveWillDoIt among other celebrities.