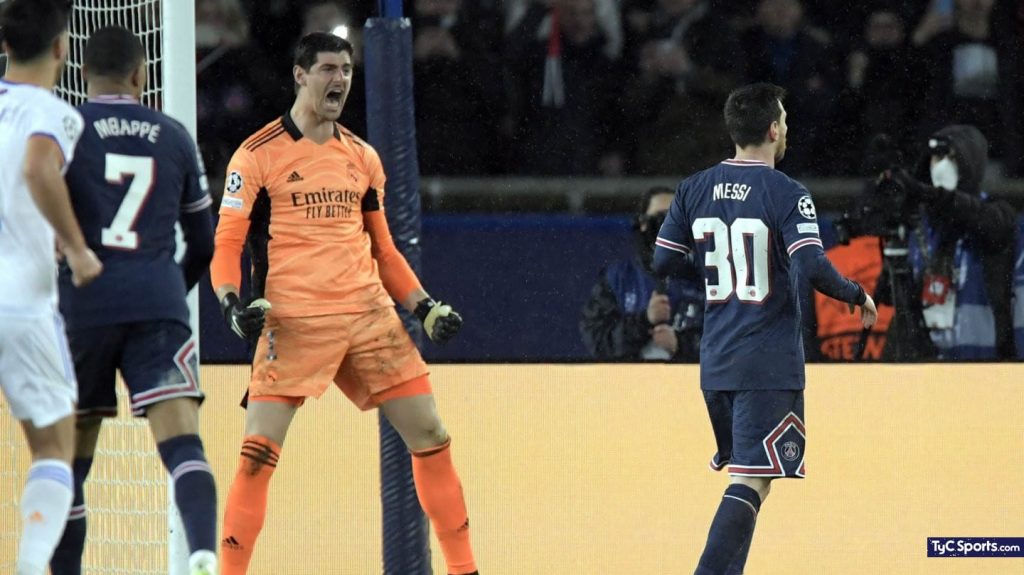 Real Madrid goalkeeper Thibaut Courtois has revealed how he prepared himself before stopping Lionel Messi penalty in his side's 0-1 loss to PSG on Tuesday night in Paris.
Courtois could have been the hero of the match should Real Madrid avoid the last-gap goal they conceded.
Indeed, the Belgian shot stopper has been the main man for a deflected Real Madrid at Parc des Princes.
The former Chelsea glovesman stopped in a brilliant way Messi's penalty as the Argentinian star extended his goal drought against Real Madrid to eight straight games now.
Read more : Lionel Messi labelled as a "fraud" after his missed penalty vs Real Madrid
Speaking after the match, Courtois explained how he got to make that promminent save.
"Obviously he shoots a lot of penalties, so it's hard to guess right," he told BT Sport.
"He missed a few on this side, so I think it was obvious he was going to the left. Maybe to the middle, he scored one against Leipzig.
"I just said 'okay, we'll go left', and I had a good save."