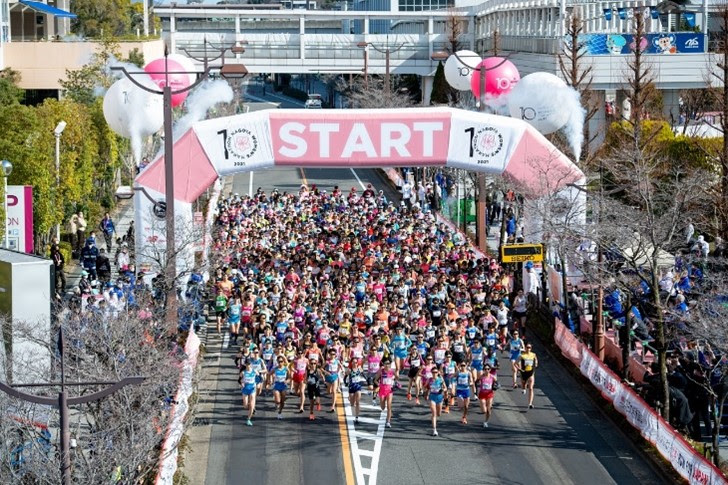 Kenyan athlete Ruth Chepngetich will fly Africa's flag at the Nagoya Women's Marathon on March 13 in Japan.
Chepngetich is the notable African on the elite list of athletes registered for the race, according to a statement from the organisers.
The winner of the 2019 World Marathon and 2021 Chicago Marathon Chepngetich will compete with the 2020 Tokyo Marathon champion Lonah Chemtai Salpeter of Israel.
The elite athletes will compete for the world's biggest marathon first prize of US$250,000 in the 11th edition of the competition.
The organisers say the race will be the first time in history that the sport of world marathon running will offer its highest first prize for women rather than men.
Domestic athletes such as Yuka Ando and Mirai Waku will compete in the race.
"This will be a historic year not only for the women's marathon but also for the marathon sport as a whole, by way of presenting the highest prize to a female athlete," a statement from the organisers say.
"It shows how far the sport has progressed since the 1960s when women were banned from taking part in many marathons around the world and the year 1984 when the women's marathon finally became an Olympic sport in the Summer Games in Los Angeles."
Invited Elite Athletes:
Name Nationality Personal Best
Ruth Chepngetich Kenya 2:17:08
Lonah Chemtai Salpeter Israel 2:17:45
Yuka Ando Japan 2:21:36
Sinead Diver Australia 2:24:11
Rie Kawauchi Japan 2:25:35
Hanae Tanaka Japan 2:26:19
Mirai Waku Japan 2:26:30
Ai Hosoda Japan 2:26:34