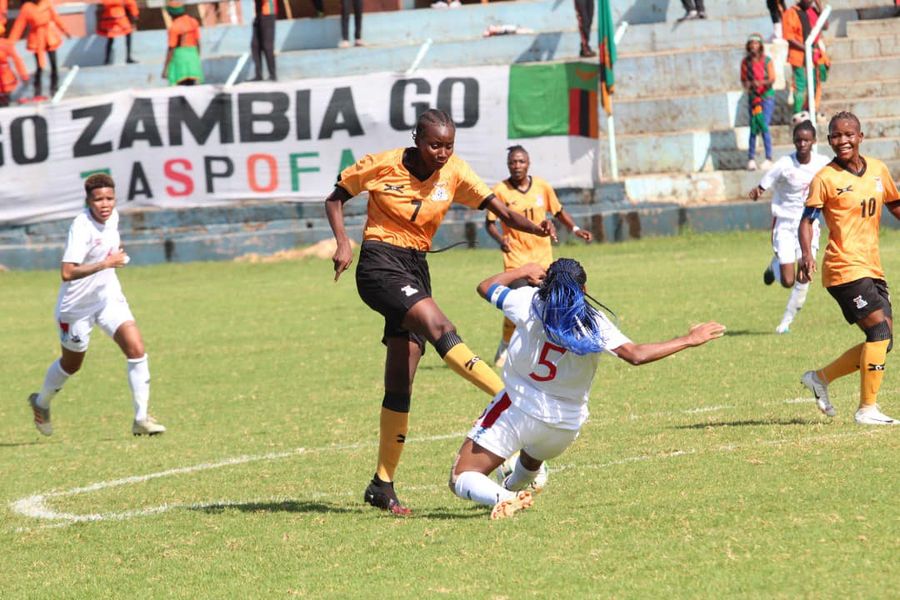 Namibia's Brave Gladiators held hosts Zambia's Copper Queens to a goalless draw in the first leg of the Africa Women's Cup of Nations (AWCON) qualifiers on Wednesday afternoon.
The hosts had an impressed friendly last weekend, thrashing South Africa 3-0 but failed to build on the result of the impressive warm-up.
Namibia coach Woody Jacobs was certainly the happier of the two coaches with the away draw at Nkoloma Stadium in Lusaka.
The second leg match between Zambia and Namibia will take place on February 22 in South Africa where the Gladiators have been camping.
The overall winner over the two legs will qualify for the AWCON finals that will run from July 2 to 23 in Morocco.
The women's AFCON will also serve as the African qualifiers for the Women's World Cup which Australia and New Zealand will co-host next year.
Zambia XI:
Hazel Nali, Lushomo Mweemba, Mary Wilombe, Ochumba Oseke, Margaret Belemu, Grace Chanda, Siomala Mapepa, Evarine Katongo, Martha Tembo, Avell Chitundu, Agness Musesa
Namibia XI: Melisa Matheus, Anna-Marie Shikusho, Zenatha Coleman, Memory Ngonda, Thomalina Adam, Anousca Kourdom, Asteria Angula, Twelikondjela Vewe Kotjipati, Ndapewa Kaututa, Emma Naris, Twelikondjela