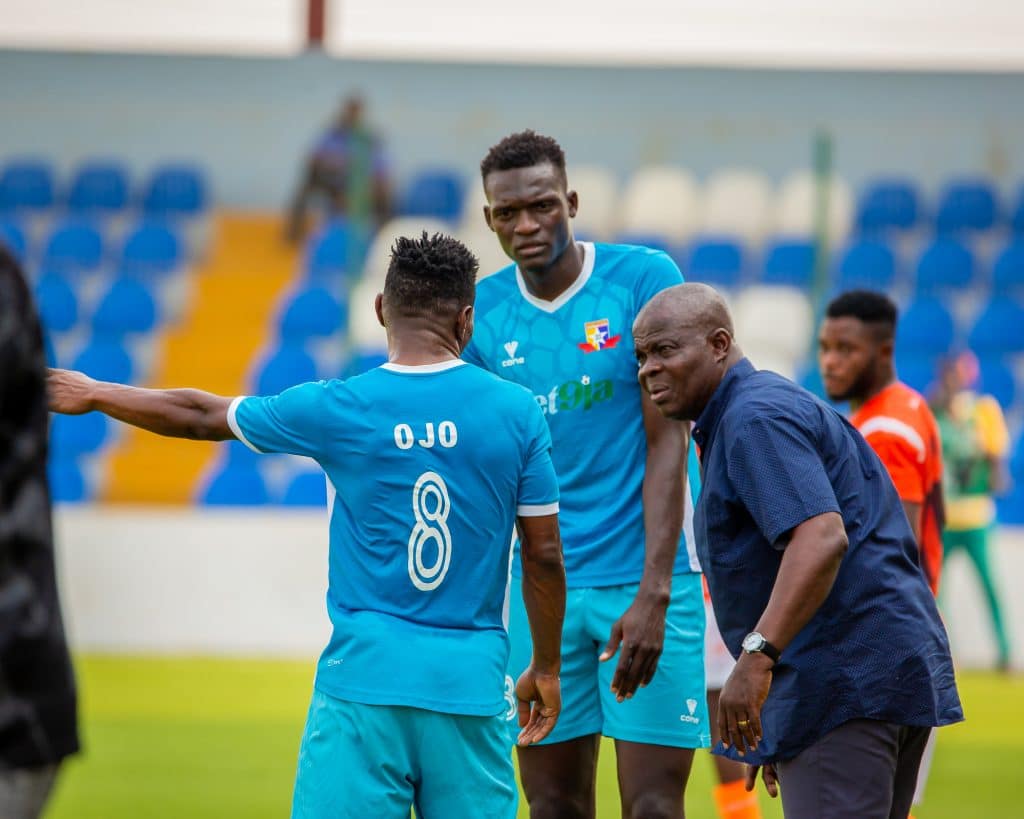 Remo Stars Football club head coach Gbenga Ogunbote has rued his side 1-0 loss to Akwa United on Matchday 13 of the Nigeria Professional Football League (NPFL).
Remo Stars suffered their first loss at home this season and a second consecutive having lost to Gombe United on Matchday 12.
Ogunbote in a post-match interview said his team was unlucky against Akwa United.
"We were just unlucky, nothing stops us from picking all three points against Akwa United but sometimes when the hard-luck is on your way, there's nothing you can do. I think the boys gave it all, you could see that in the second half."
"It was a difficult one because the goals just refused to come, we were not putting it right and our attempts were just inches away from the goal post, but sometimes, it's like that, we will take the positive away from it and move on."
"I did say that the higher you go, the cooler it becomes is not in football, it is the higher you go, the tougher it becomes, but I am very sure we will get back to winning ways."
"We missed the fans, we would have loved to have them because maybe with them, it would have given us a sort of morale to go for the victory. "