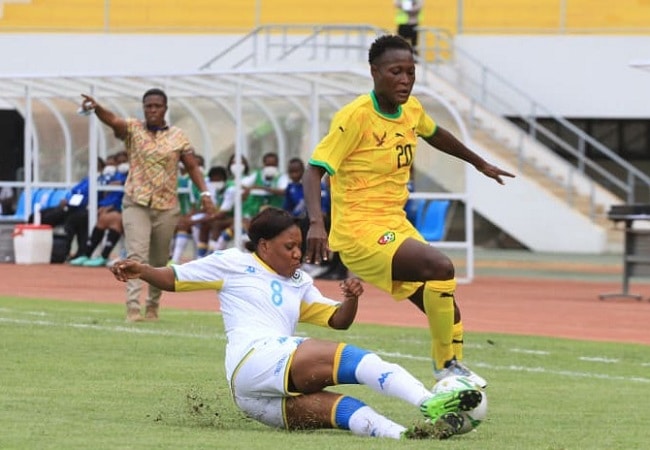 The Sparrowhawks Ladies of Togo increase their chance of qualifying to the Women's African Cup of Nations (WAFCON) to take place in Morocco beating their opponents of Gabon 2-1 at home on Thursday et the Stade de Kegue.
Togolese recorded a walkover after Sao Tome and Príncipe withdrew from the second leg to advance, while Gabon edged Congo on away goals after a 2-2 aggregate score to set up a West and Central African playoff date.
Also Read : TOGO GEARING UP FOR THEIR FIRST EVER WOMEN'S AFCON PARTICIPATION
It was an even start to the match with both teams giving their all to dominate possession in midfield until Gabon's Aderick Ruche Abessolo's header fell in the path of Ami Reine Gake. And she superbly fired home in the 29th minute to hand Togo the first half lead.
However, the visitors bounced back with a crucial leveller in the second half when Jessy Ornella Mezui Obiang headed in Vanessa Mazaly's well-taken freekick in the 59th minute.
The game was about to end in a draw when the ball kept swinging from one end to another until Odette Gnintegma squeezed breezed past the goalkeeper before firing into an empty net on the brink of full time.
With the home win, the Female Sparrowhawks will look to seal their first ever qualification when they visit the Gabonese, who will seek to overturn their deficit at Stade Augustin Monédan de Sibang in Libreville on February 23.