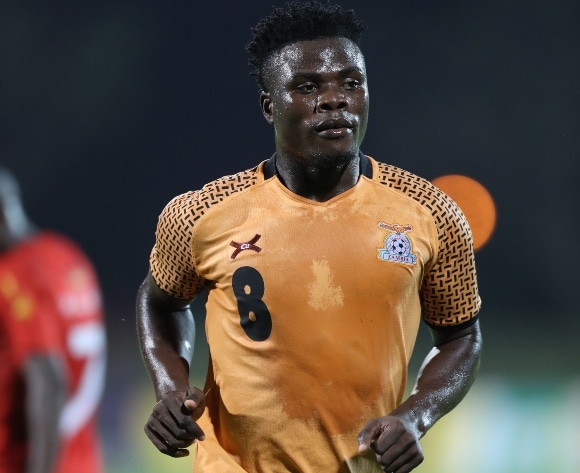 Mozambican top-flight league side UD Songo have signed Zambian Webster Muzaza ahead of the new Mocambola season.
Songo have confirmed through their Facebook page to have signed the midfielder from Forest Rangers FC in Zambia.
"The 24-year-old midfielder arrived this Monday (21.02) in Tete to join the already confirmed reinforcements for the present season," Songo website reports.
"Muzaza is the first foreign reinforcement to join Songo's hydropower for this season and arrives through Forest Rangers FC's door of the first division of the Zambia national championship."
Muzaza is said to have been capped at the senior national team level for Zambia.
Songo say Muzaza was also part of the Zambia under-20 side that won the Cosafa youth championship in 2019.
Muzava joins other new Songo recruits such as Mozambican international Estevão Novela, Dayo Domingos, Nelson Divrasson,
Fernando Macaime, Momed Talapa, Ernan Siluane, Daniel Mutambe.
The new recruits have replaced at the Tete-based side Thomas Nyirenda, Toni Kanimambo, Cremildo Nhantumbo, Ravel Maxwell Djoumekou, Tico Dias and Schumacher Kuwali who have left the team.
Songo are the former Mocambola league champions and compete regularly in CAF Champions League and Confederation Cup.