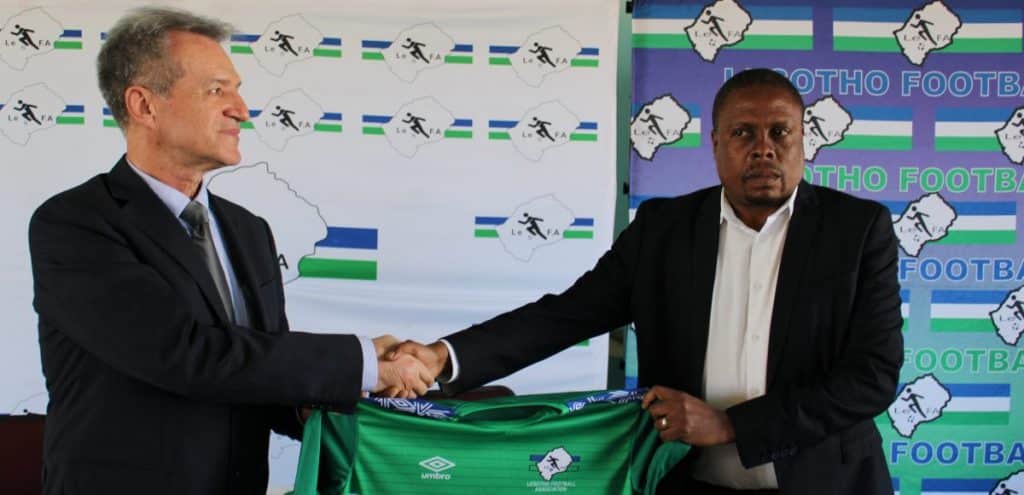 Lesotho Football Association (LFA) has appointed experienced Veseline Jelušiċ as senior national team coach on a two-year contract.
LFA website reports that Jelušiċ has filled the void, which South African Thabo Senong created after quitting the job last year.
The new coach has since vowed to give his all to Lesotho and ensure that they improve their performance on the international stage.
"It is my great honour and pleasure to be chosen to be the coach of the Lesotho National team and I would like to give my promise, that I will do my best to contribute to the achievements and goals of the Lesotho Football Association," he said.
"I know the country has limitations in terms of players playing in professional leagues as we get to play against top countries in the Africa Cup of Nations and World Cup qualifiers, but that does not matter, and we will always give our best to make the country proud."
He has taken over the job from Technical Director Leslie Notsi who was in temporarily charge of the team, which is preparing for the 2023 Africa Cup of Nations preliminary round qualifiers.
The Serbian has since said he was ready to steer the team in the preliminary stage where they face Seychelles over two legs next month.
"We respect each opponent irrespective of their FIFA ranking and we will give Seychelles the respect it deserves because they are a tough opponent, but we fight for results in the field of play," he said.
Jelušiċ has worked across Africa for clubs such Bloemfontein Celtic in South Africa and national teams such as Botswana in his career in Africa that dates back to 1992.
Last year, he coached City of Lusaka FC in Zambia and won a trophy with the Division One side, before quitting on personal grounds a few days later