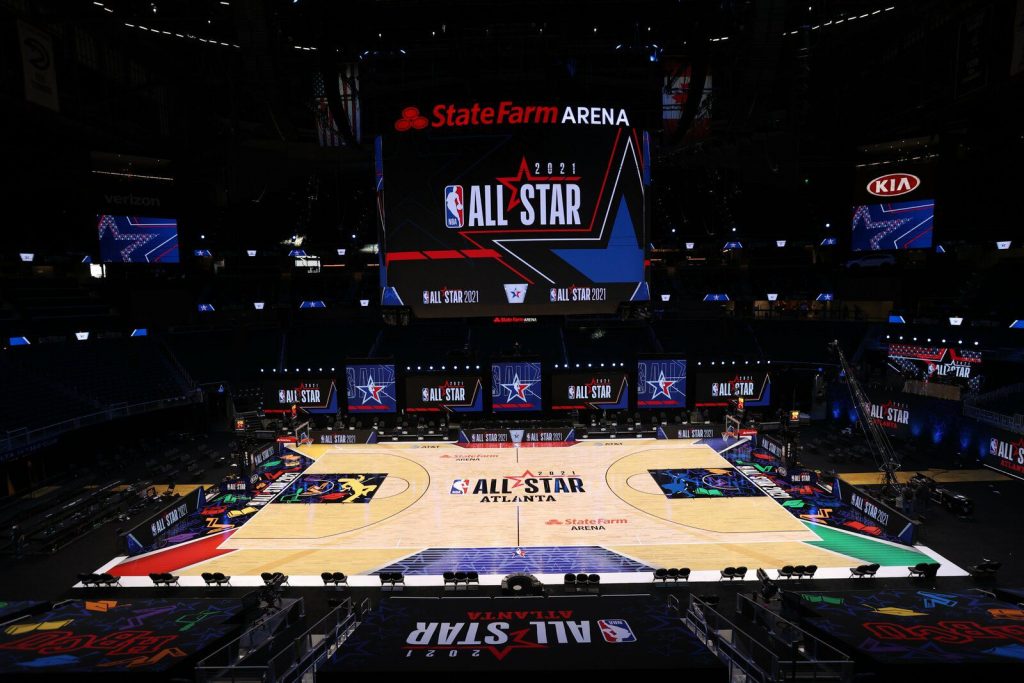 The NBA All-Star game is always a massive pull for fans of basketball and this year's event was no different. The teams led by Brooklyn Nets' injured star Kevin Durant and Los Angeles Lakers legend LeBron James went head to head in Cleveland and fought out an entertaining 163-160 win for Team LeBron.
What was perhaps most notable about the occasion, as well as Steph Curry's never-ending three-point parade, was the number of talented players hailing from around the world who took part in the showpiece game.
The NBA has always had its fair share of talented players who originate from outside the US borders, but in recent years the number of international ballers who've joined the league has grown.
It's perhaps what gives the league true global appeal, and it certainly adds to the quality of a league that also attract a great deal of sports betting interest, where bettors can be aided by using premium odds comparison and analysis services such as https://www.sidelines.io, so just how many non-US players took part in the 2022 All-Star game?
Well, for the Eastern Conference team, you have Greek superstar Giannis Antetokounmpo, who essentially led the Milwaukee Bucks to the NBA title last season and Cameroon-born Joel Embiid.
In the Western Conference line-up, you have NBA MVP for last season, Serbian Nikola Jokic, Canadian Andrew Wiggins, Slovenian Luka Doncic, and Utah Jazz star Rudy Gobert, who originates from France.
So that means that if you remove the injured selections from the count, Durant, Draymond Green, and James Harden, the number of non-US players among the total of 24 players, six are from overseas, and it doesn't take a mathematician to work out that means a quarter of those involved are players from outside the United States, which is quite a feat.
It's also important to note that six other international players were on show in the rising stars event, which seeks to promote and give exposure to the next generation of would-be NBA stars.
Last season there were 92 international players plying their trade in the NBA, and they came from a strong, diverse number of nations, 39 in all, and this has certainly added to the appeal of the league.
The NBA is clearly the premier basketball event in the world and, as such, will always attract a massive fanbase, but the fact that stars from other countries are making a splash in the league helps to give that international flavor some real substance.
This year's All-Star event was a particularly successful one and a host of talents, past and present, were there to cheer on the players in what is effectively an exhibition encounter that handily gives the NBA players on the whole something of a break before they get back to the arduous league program.
Indeed the two team captains, in particular, will hope that their Lakers and Nets sides can get their push for postseason action back on track as soon as possible.