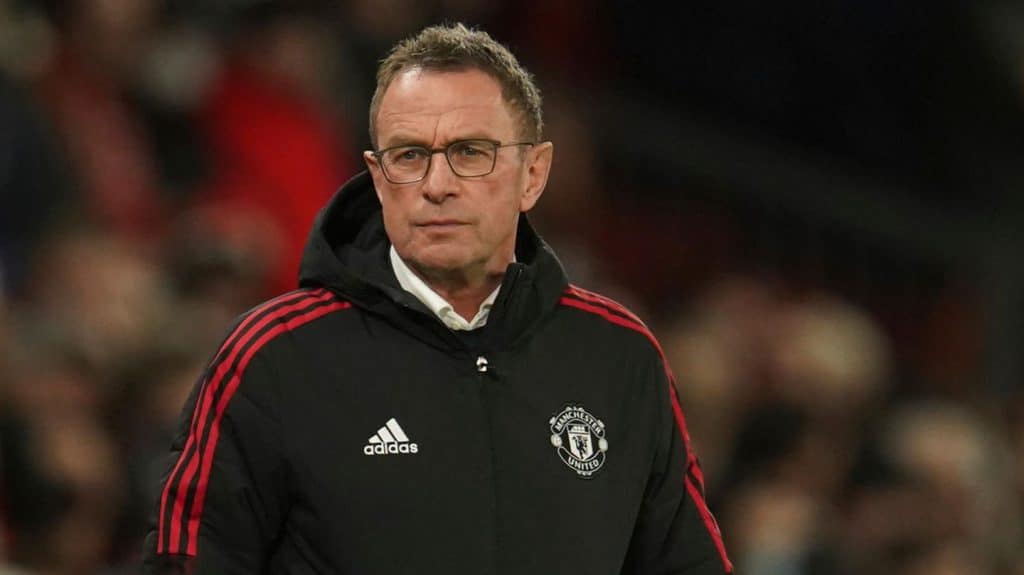 Manchester United manager Ralf Rangnick said he was pleased with his side's performance against Atletico Madrid in the first leg of the UEFA Champions League.
The Red Devils played a 1-1 draw with Atletico Madrid at the Wanda Metropolitano as debutant Anthony Elanga first UEFA Champions League goal rescued Manchester United from defeat after Joao Felix put the hosts ahead.
Rangnick in his post-match conference said his side was more into the game in the second half and also praised Elanga for his impact in the game.
HE said; "Yes, I think in the second half we showed we had quite a few moments to play well but I think [the second leg] will be a different game, playing at home in front of 75,000 fans and [playing with] more conviction than we did in the first half."
"Football is an important sport and even more so for our supporters or for the media, but it's still a ball game and you have to enjoy yourself on the pitch.
"This is what I wish us to do when we play them again in a few weeks."
"I don't know if I rescued it, but after the performance in the first half, it could only get better because of how we played in the first half.
"I still cannot believe what we did [in the first half].
"We played without conviction, without the necessary aggression against the ball and that's why we were really struggling in the first half.
"In the second half we were much better, we had possession in areas that mattered, and I think with another ten minutes to play we might have even won the game.
"Again, we just have to play better than we did in the first half. I was very disappointed in our performance in the first half."
He urged other players to take examples from Elanga as he was doing everything right.
"He is playing as if a dream comes true.
"He is just a joy and it's fun to watch him play.
 "I wish a few other players would take him as an example, or almost as a role model I would say, not because he is doing everything right, but because he's just enjoying himself on the pitch and that's what it's all about."