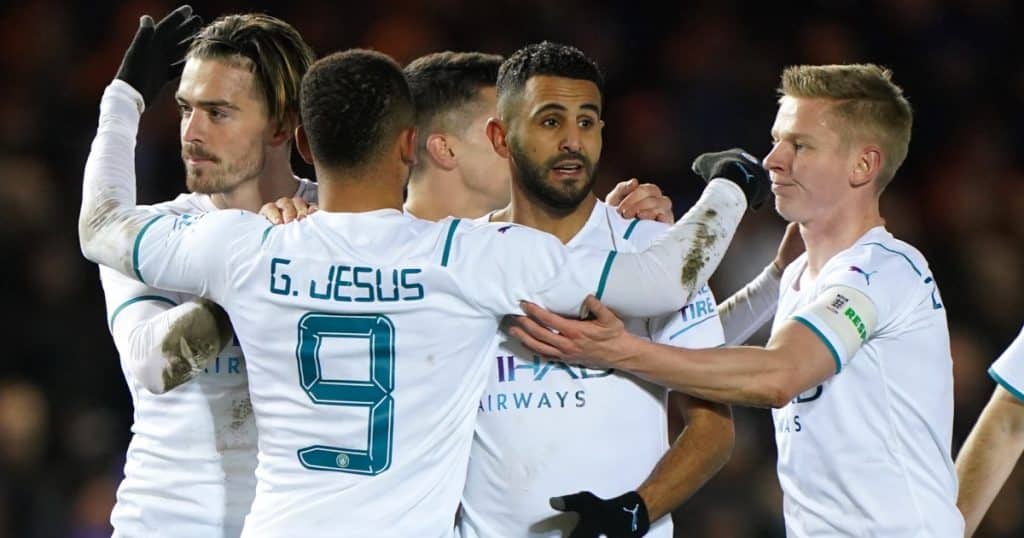 Manchester City manager Pep Guardiola has raved about 'the best' he has Riyad Mahrez after the Algerian winger produced yet another piece of magic on Tuesday.
Mahrez scored to help City secure a 2-0 victory over Peterborough in an FA Cup fifth round tie.
In a post-match interview with City website, Guardiola reserved praise for Mahrez.
"Riyad always had this quality in the final third—he is the best we have," the Spaniard said.
"He scored a fantastic goal. So proud of the game he played. The pass from Phil (for the Grealish goal) was excellent—the control was excellent from Jack. He was aggressive in the final third and is back from injury and played a really good level."
The Algerian winger scored the opener before Jack Grelish added the second for City to break the resistance of the Championship team and book a place in the quarterfinal.
Mahrez is the leading scorer for City this campaign with 19 goals and seven assists in 32 games across all competitions.
Raheem Sterling is second on the scorers chart for City this season with 13 goals from 33 games in all competitions.
The win kept manager Guardiola's hopes for a treble on track as City lead the Premier League table and are in contention for the Uefa Champions League.