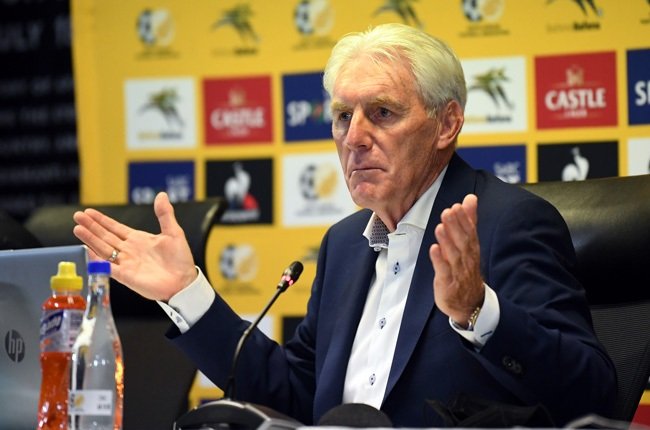 South Africa senior national football team coach Hugo Broos has said Bafana Bafana should have won a friendly, which ended goalless against 'tall' Guinea on Friday in Belgium.
The Belgian said Bafana Bafana created six scoring opportunities and that if there was a team that deserved a win, then it was his side.
"The result was not so important even though we would like to win," he said in a post-match reaction.
"Today, my team played a very good game. We had six/seven chances, so [if] there was a team that deserved to win, then it was South Africa."
The AFCON winner with Cameroon admitted that Guinea posed some physical challenges to his team due to their imposing heights.
"We had a little problem when you see the tall guys of Guinea that was sometimes a problem with the aerial duels but on the football level, we played a very good game and again, I am very happy with the performance," he said.
Guinea coach Kaba Diawara said the result was a true reflection of the match saying his squad was hit by injuries and he also featured new players.
"We are happy because of the result we played 0-0. We tried to win [and we] had some good chances to open the scoring. We were facing a very good team of South Africa. We just met the players one/ two days before the game, so we didn't have enough time to work," he said.
South Africa now travel to France to face the former World Cup champions in a second friendly on March 29 2022.
Bafana Bafana are preparing for the forthcoming AFCON qualifiers.