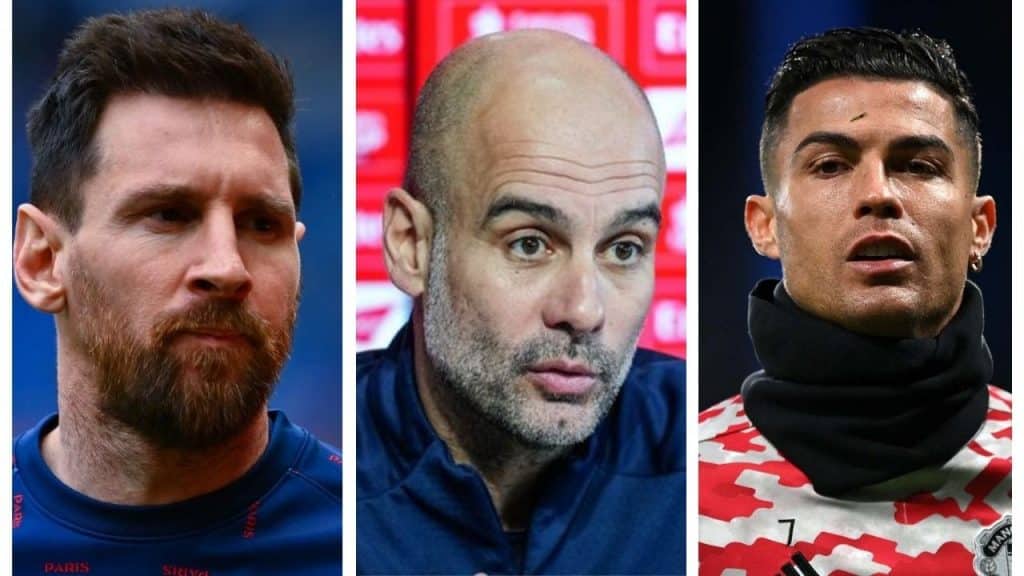 Manchester City manager Pep Guardiola has named the greatest player ever and snubbed his former player Lionel Messi and Man United star Cristiano Ronaldo.
The debate over the Greatest player of all-time (GOAT) is a generational debate which see more often football fans and even specialists in contradiction.
Many footballers have also revealed their pick and it's regularly between seven-time Ballon d'Or winner Messi and five-time winner Ronaldo.
Read more : Messi or Ronaldo? Nigeria legend Jay-Jay Okocha names the GOAT
However, Pep Guardiola has named another one who he thinks was the best of his generation.
Reacting to Diego Maradona's death in November 2020, the Spanish tactician hailed the 1986 World Cup winner as the best of his generation.
"For my generation, Maradona is the greatest player we've seen and I don't believe that will ever change", he said, as per talkSPORT.
Maradona is one of the best players the game has ever had. The former Argentine star scored 155 goals and provided 77 assists in 337 club appearances.
He won 10 trophies all along his career with the most notable one being the World Cup title in 1986 and his famous 'hand of god'.