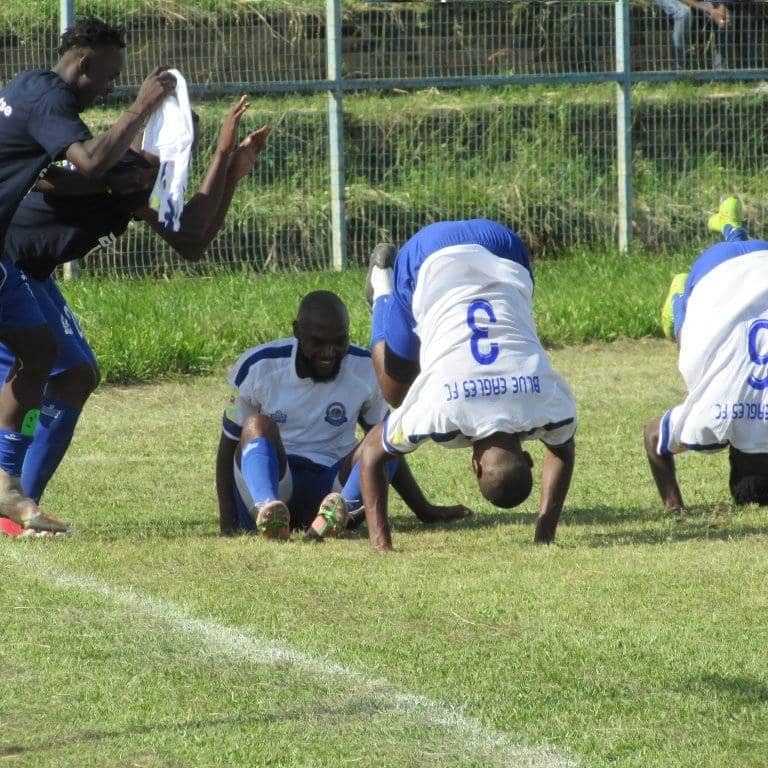 Blue Eagles escaped TNM Super League relegation by the skin of their teeth last season—now they seem determined to fly further away to the safety zone.
Eagles beat rookies Rumphi United 2-0 in Lilongwe on Sunday with John Malidadi and Gilbert Chirwa on target to make it two wins on the spin.
The police-owned side now top the 16-member log table with six points in what is a perfect start for new coach Elia Kananji who replaced Gerald Phiri Senior.
In another game, fourth positioned Dedza Dynamos drew 1-1 with Karonga United who scored through Josiah Duwa while the hosts' goal came from Clement Nyondo.
Elsewhere in Mzuzu, Ghanaian Mike Tetteh bagged a brace for third-placed Ekwendeni Hammers to share the 2-2 spoils with Mafco who had Zikani Sichinga and defender Paul Ndlovu on target.
Rookies Sable Farming are still looking for their first win after they drew 0-0 with TN Stars whereas Mighty Tigers and second-placed Kamuzu Barracks settled for a one-all draw, both games on Sunday.
Kamuzu Barracks have four points from two games.
Full results:
Saturday 26th March, 2022
Silver Strikers 1 (Chawanangwa Kaonga)
Rumphi United 0
Mighty Wanderers 2 (Francisco Mkonda, Chiukepo Msowoya)
T N Stars 1 (Fabio Kapinde)
Red Lions 1 (Moses Nankumba)
Karonga United 1 (Sheriff Shamama)
Moyale 1 (Black Aliseni)
Civil Service FC 0
Sunday 27th March, 2021
Blue Eagles 2 (Gilbert Chirwa, John Malidadi Jnr)
Rumphi United 0
Dedza Dynamos 1 (Clement Nyondo
Karonga United 1 (Josiah Duwa)
Ekwendeni Hammers 2 (Mike Tetteh (2)
Mafco FC 2 (Zikani Sichinga, Paul Ndhlovu)
Sable Farming FC 0
T N Stars 0
Kamuzu Barracks 1 (Zelia Nkhoma)
Tigers F.C 1 (Yamikani Thole)