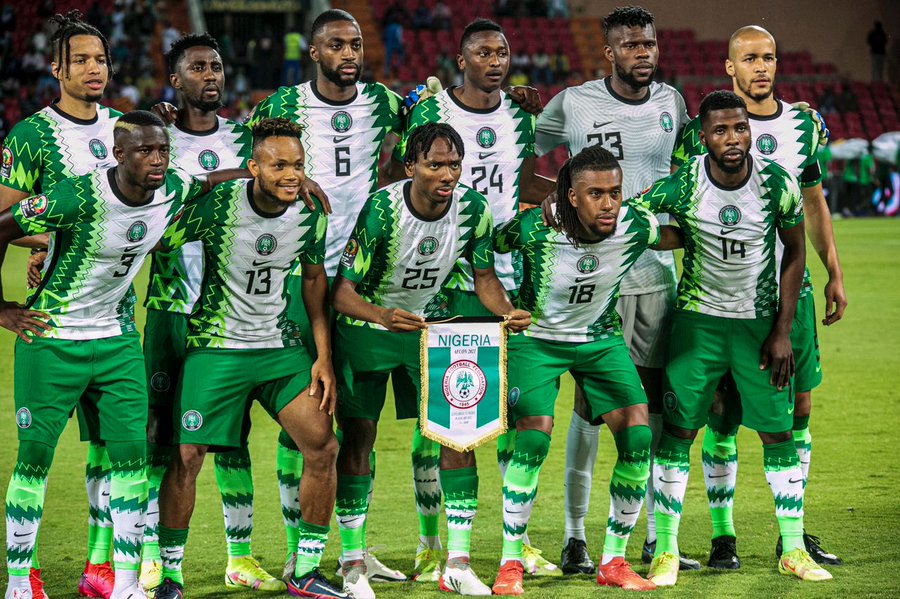 Nigeria Super Eagles maintained their third place in the continent but moved up two places to 30th in the latest ranking released by the Federation of International Football Association (FIFA) on Thursday.
The Super Eagles despite crashing out in the Round of 16 of the last month Africa Cup of Nations and failed to qualify for the 2022 World Cup after missing on away goal rule.
The three-time African champions were ranked 32nd in the previous month but now 30th.
Senegal maintained top position in Africa, with the Atlas Lions of Morocco in second position.
The Pharaohs of Egypt are fourth, while the Carthage Eagles of Tunisia are in fifth position.
Meanwhile, having spent the longest time at the top of the FIFA/Coca-Cola World Ranking (4,731 days), Brazil (1st, +1) returned to the summit in March 2022, five years after they were last there.
Recent wins for the Seleçao over Chile (4-0 at home) and Bolivia (4-0 away) in the qualifiers for the FIFA World Cup Qatar 2022 enabled them to overtake Belgium, who had been in first place for the past three years but who failed to get the better of Republic of Ireland on 26 March, drawing 2-2 in a friendly.
Belgium (2nd, -1) are now on the second step of the podium, ahead of France (3rd) who remain unchanged.
Behind this top three, Argentina (4th), England (5th), Spain (7th) and Portugal (8th) are the next best placed teams with regard to the Draw, keeping in mind that Italy (6th) will be absent following their defeat in the play-off semi-final.
Mexico (9th, +3) and Uruguay (13th, +3) are the biggest movers inside the top 20, while overall, it is Costa Rica (31st, +11) and then New Zealand (101st, +10) who have made the most progress.
Also of note is the fact that Kosovo (107th, +2) have achieved their highest ever ranking to date.
The next FIFA/Coca-Cola world ranking will be released on June 23.