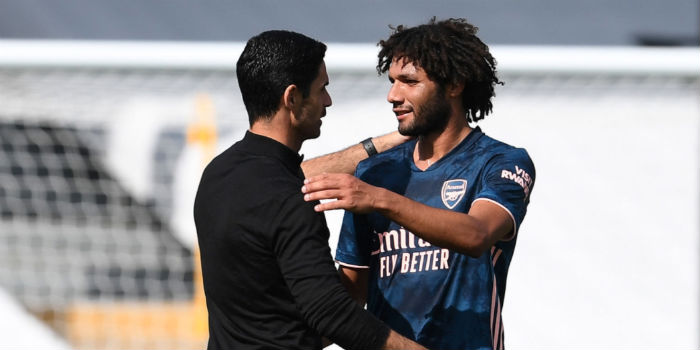 Arsenal coach Mikel Arteta has said he sympathises with Egyptian midfielder Mohamed Elneny for having failed to reach the 2022 World Cup finals with the Pharaohs.
Arteta was speaking to Arsenal website ahead of Monday's Premier League game between the Gunners and Crystal Palace.
"Well, I think the majority of them had some really good experiences, some really good performances, they scored some important goals as well," he said.
"I'm really sad for Mo Elneny because it's the second time that has happened and emotionally that means a lot to him, so I'm sure the team will be here and ready to help him.
The dreadlocked midfielder featured for Egypt as they saw their first leg 1-0 lead wiped out by Senegal who went on to win the second leg by a similar margin in the reverse leg before winning the post-match penalties.
Palace are in form and sit on 12th place, quite a distance from the fourth placed Arsenal.