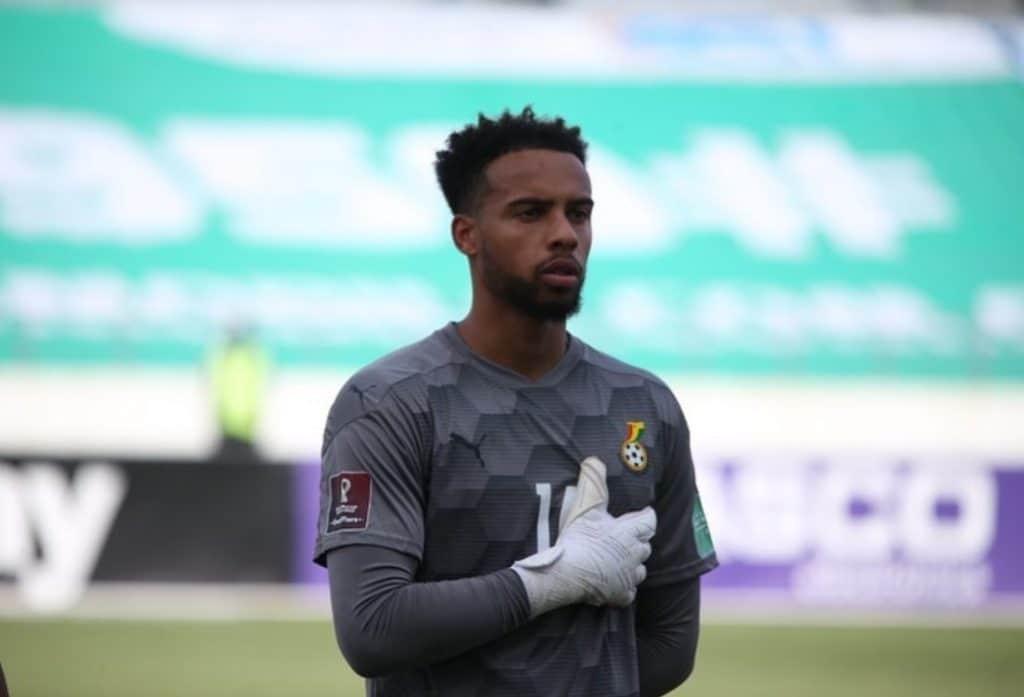 Swindon Town goalkeeper Jojo Wollacott expressed delight after helping Ghana secure 2022 Qatar World Cup ticket over Nigeria in the two-leg playoff.
The 25-year old played an important role in Black Stars' qualification to this year's World Cup as he managed to keep a clean sheet in Kumasi and multiplied saves in Abuja in the reverse leg.
Speaking on that achievement, Wollacott said it is one of the best feeling sof his whole wareer.
Read more : Qatar 2022 draw – Africa representatives know their opponents
"There was pressure in the game, not just to qualify for the World Cup but for the bragging rights of the country, but I just went into it treating it like another game of football, I didn't put too much pressure on myself and I'm obviously buzzing and delighted", Wollacott said as per GSN.
"I'm not that superstitious but I just made sure I had a solid week of training, I eat well and slept right and that gives you confidence.
"Playing for Ghana, I didn't realize before I went just how much expectation there is from the country and football is massive in Ghana, a lot of people follow it, so to deliver and make Ghana proud is the best feeling.
"It was probably one of the best feelings of my career."