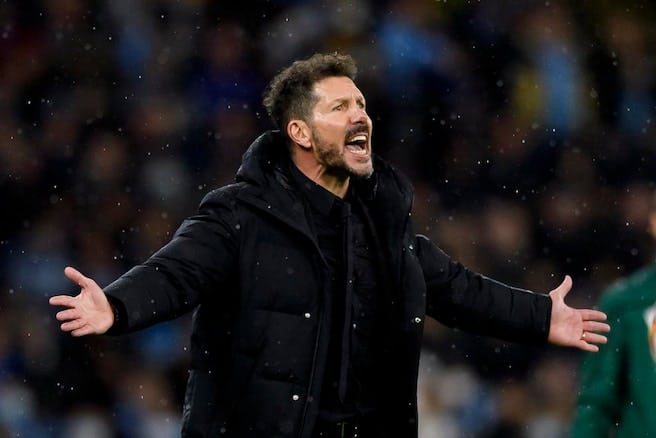 Atletico Madrid manager Diego Simeone has turned his focus to the second leg of the UEFA Champions League against Manchester City at the Wanda Metropolitano.
Atletico Madrid lost 1-0 to Manchester City in the first leg of the UEFA Champions League quarter final at Etihad on Tuesday night.
A Kevin De Bruyne goal in the second half was what the Cityzens needed to break a resilience Atletico Madrid side.
Speaking after the game Simeone said the hosts got the day, but he will change the pattern of play in the reverse leg next week.
"They might be the best side in the world.
"We'll change how we play a little in the second half of this tie but it's all the same to them – City will play the same way.
"But with humility, and hard work, we'll compete. Then we'll just see where that takes us."
 "I must admit we thought Foden would start. I'd also confess that it's enjoyable to see how City play.
"The patience they have. But we were both seeking the same thing, winning."
"That was a very difficult match.
"They take off three excellent players and replace them with three equally- excellent guys."
"A good performance against an extraordinary team that manages to unite lots of world-class footballers into a superb unit.
" We wanted to defend well, squeeze spaces and hit them on the counterattack.
" Just when we looked like creating our best opportunities, they scored."
Atletico Madrid failed to register a single shot on target for the first time.