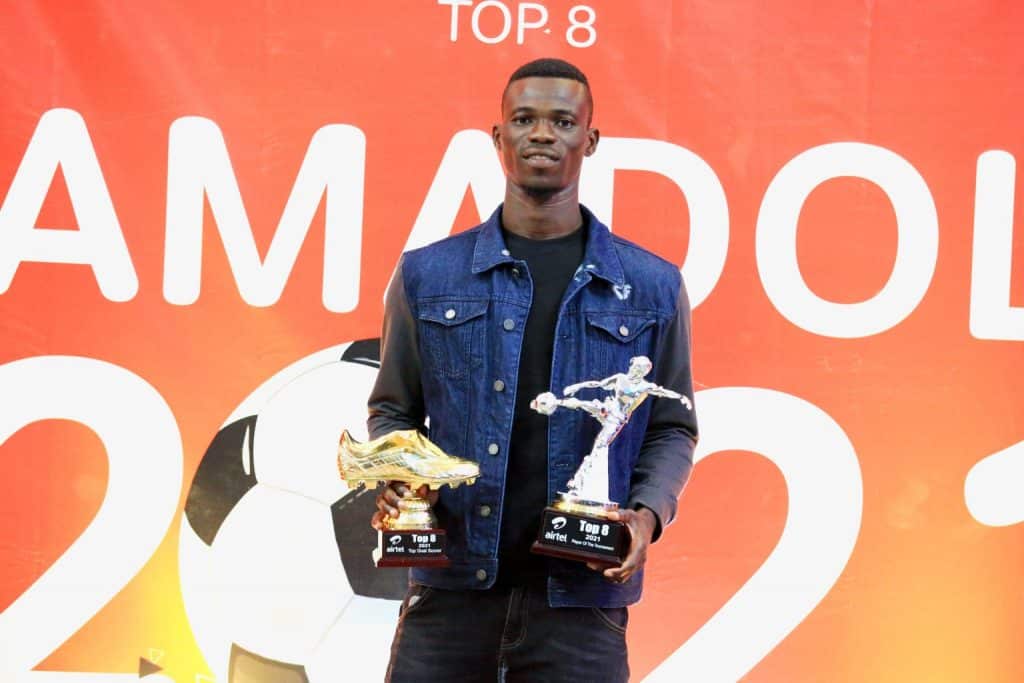 Little-known Nigerian striker Babatunde Adepoju dominated Airtel Top 8 awards for the 2021 season at a ceremony held in Blantyre on Wednesday evening.
He won the Golden Boot and Best Player awards for the knockout competition, which involves Malawi's top-eight teams in the elite league.
Adepoju scored eight goals in three games, including four in a single game, to win the Golden Boot for the tournament which mobile network service provider, Airtel Malawi, sponsors.
He surpassed the record of three goals, which then Mighty Wanderers striker Khumbo Ng'ambi set in 2017.
Adepoju also scooped Player of the Tournament accolade, after shrugging off competition from Bullets teammate Lanjesi Nkhoma, Silver Strikers forward Stain Davie and midfielder Zebron Kalima.
The Nigerian told Football Association of Malawi website he was excited to bag his first individual award in the professional ranks.
"I have been playing in Malawi for the past five years and this is my first professional award. I don't take this for granted but all thanks to my Club, Coaches and teammates for the support," he said.
Adepoju played amateur football in Nigeria before relocating to Malawi some years ago.
Masters Security FC of Lilongwe spotted Adepoju and gave him the platform to flourish leading the modest side to the Carlsberg Cup glory in 2018.
Soon Blantyre giants Mighty Wanderers signed the striker before Bullets snatched him last season at the end of his contract with the rivals.
The 26-year-old, who has blistering pace, aggression and runs straight at defenders, scored six league goals last season for Bullets.
He has since been on the radar of the Malawi FA, which is earmarking him to switch allegiance and represent the Flames in the 2023 Africa Cup of Nations qualifiers.