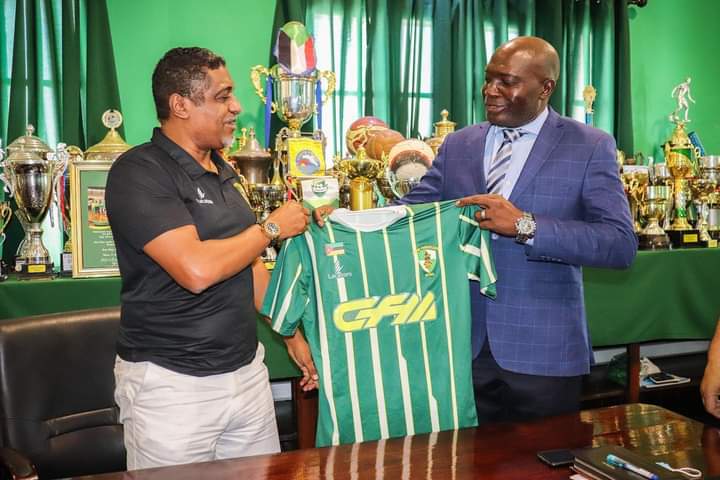 Celebrated Zambian coach Wedson Nyirenda is looking forward to Mocambola League kickoff in Mozambique, after guiding Ferroviario da Beira to a pre-season provincial cup triumph over the weekend.
Nyirenda celebrated the Vencedor do Campeonato Provincial Fase 2022 via his twitter handle by repeating his mantra that associates his career with winning silverware.
"Another addition to cabinet. "When you want titles and trophies, you know who to call." When you go to new environment, don't adapt to the place, impact the place," he tweeted.
In an interview, the former Chipolopolo mentor said winning the silverware augurs well with his rebuilding exercise of the Beira-based team ahead of the 2022 season.
"This is a mini-league played in each province before the main league starts," he said.
"We won all games except one draw. We are just building a new team of very young players. The boys are learning very fast and we pray for greater things as we approach the Super Cup on 1st May after which the main league begins a week later."
The mini-tournament also involved Clube Estrella Vermehlo, Futbola Clube Da Beira, Clube Sporting Da Beira, Liga Desportivo and Textile De Pungue in Sofala Province.
Nyirenda rejoined the Beira-based team last year, five years after having steering them to Mocambola League championship in 2016 when he was named Coach of the Year.
He returned to Mozambique last season following spells with Lusaka Dynamos who he guided to ABSA Cup in 2020.
He had joined Dynamos on his return from South Africa where he earned modest Baroka FC their first ever Telekom Knockout Cup in 2018.
Overall, he won six league titles, including with Zambian clubs such as Zanaco, plus seven trophies spread in Zambia, Mozambique and South Africa.
The former Kaizer Chief striker was in charge of Zambia senior national team from 2016 to 2018, leading them to international competitions such as CHAN and World Cup qualifiers.
He famously helped Zambia beat Algeria in back-to-back games including one while down to 10 men in 2017 in the World Cup qualifiers, for the first time in Zambia's history since 1982.
Nyirenda also managed Mozambican club UD Songo between 2013 and 2014.