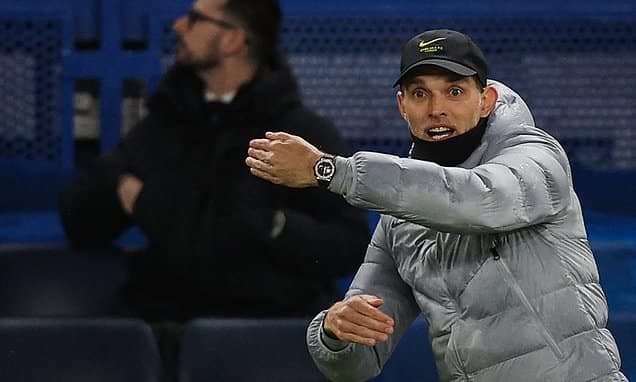 Chelsea manager Thomas Tuchel has defended goalkeeper Edouard Mendy following his recent performance for the team.
Mendy conceded seven goals in two games at Stanford Bridges, 4-1 against Brentford and 3-1 against Real Madrid.
The Senegalese goalkeeper was culpable for the third goal against Real Madrid and when asked during his routine pre-match press conference ahead of Saturday's Premier League game against Southampton said there was no concern for wider concern.
"He was never fully free of mistakes, also not last season, but we helped him,' noted Tuchel.
"It's bad timing to do a mistake like this in a quarter-final, such a big occasion like this, one of the worst moments.
"I hope it doesn't affect his self-confidence too much, because accepting mistakes is also what goalkeeping is about, living with mistakes, and going back and helping your team.
"Now he can prove he is a true champion."
Tuchel backed midfielder, N'golo Kante despite criticism over his involvement also in Karim Benzema's third goal.
"One thing is very clear, N'Golo is a key player because he has outstanding, unique qualities.
"He can give something to the team nobody else can.
"He has struggled this season with consistency due to injuries, due to illness.
"It's a reason for our inconsistency, too.
"We missed him in so many matches."
"Now at the moment he is fasting due to his religion.
"That maybe is another reason.
"He is not doing it for the first time, but if you don't drink for many days, don't eat during the day, it can have an effect.
"We try to push him and help him because we know what we have when he's on the pitch."
Chelsea will be hoping to bounce back to winning ways when they travel to Saint Mary's Stadium to play Southampton.