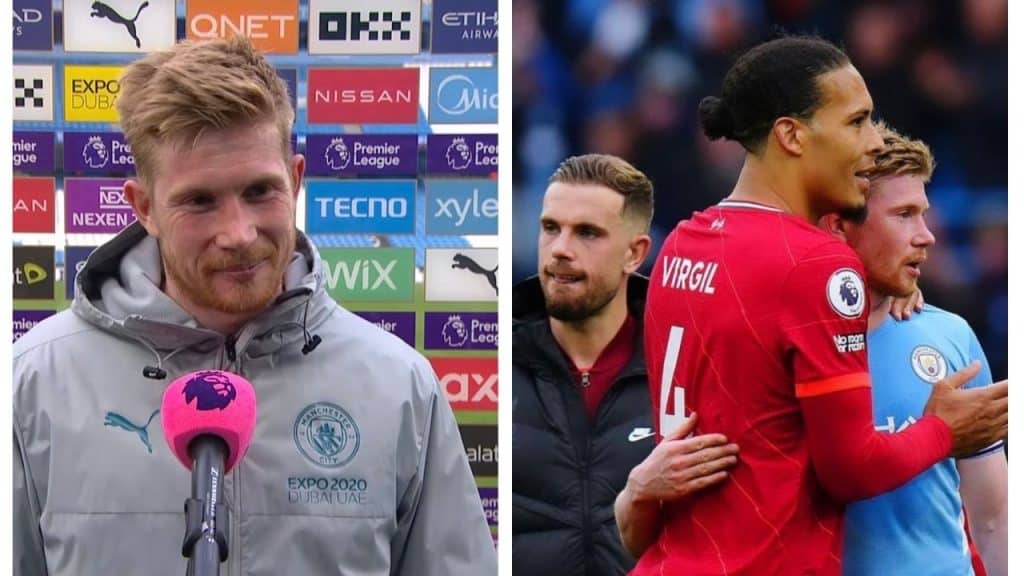 Manchester City midfielder Kevin De Bruyne explained the reason behind he and Liverpool centre-back Virgil Van Dijk discussion after the spectacular 2-2 draw between Cityzens and Reds at the Etihad Stadium on Sunday.
City and Liverpool played out a draw as they did in the first leg of their Premier League clash this season.
And Belgian midfielder Kevin De Bruyne who netted the first goal of the game met with Van Dijk as soon referee Antony Taylor whistled the full-time.
Read more : See where De Bruyne ranks among Ballon d'Or 2022 Favourites
Asked what he and the Netherlands' rock told each other, the former Chelsea star said : "I know Virgil.. me and Virgil see each other a lot", , De Bruyne revealed, as per The Sun.
"Our children go to the same school and they like to play together, so it was just a friendly chat"
Man City and Liverpool will face off again this month but this time in FA Cup semi-finals on Saturday afternoon (14:30 GMT).