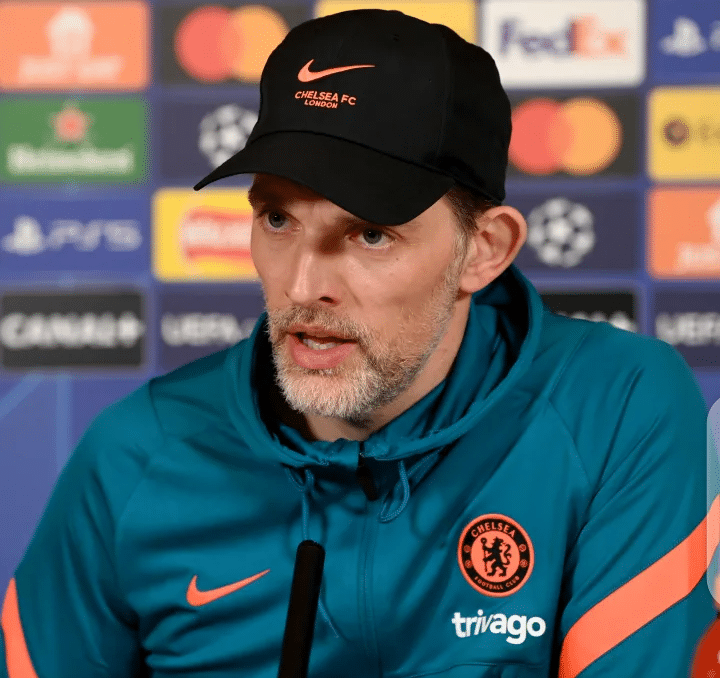 Chelsea manager Thomas Tuchel said they don't have the biggest chance to qualify to the semi-final of the UEFA Champions League given the first leg result.
Chelsea fell to a 3-1 loss at Stamford Bridge as Karim Benzema scored a hat trick in the first leg.
Before the team departure to Madrid on Monday, Tuchel spoke with newsmen ahead of the game and also gave update on the availability of some players.
He was optimistic that his players will not just throw in the towel as they will fight for every minutes.
The German tactician said; "Of course we don't have the biggest chance given the result from the first leg.
"Given the competition, the opponent and the stadium it will be very difficult but we never manage our input by the chances we have for our result.
"It is unlikely [turning around the tie] but it is worth trying and trying means that we will play to our fullest and to our full limit.
"This is what it is, it is a big night for us.'
Giving update of players available for the game, Tuchel confirmed that skipper Cesar Azpilicueta will be involved in action.
He however ruled out striker Romelu Lukaku who will stay behind for treatment on a sore achilles.
Tuchel also confirmed at his pre-match press conference that Callum Hudson-Odoi remains sidelined and will be joined by Ross Barkley, who misses out through illness.
With the injury news, Callum Hudson-Odoi is still out and Ben Chilwell is of course out for a long time,' Tuchel began at his Cobham media briefing.
"Romelu will not travel due to his pain in the achilles that he has felt recently but Azpi is in the group.
"He has tested negative several times now and is okay to be part of the squad.
"Ross Barkley is sick, however, and will not travel with us later.
"That is the situation right now and everyone else is in the squad."