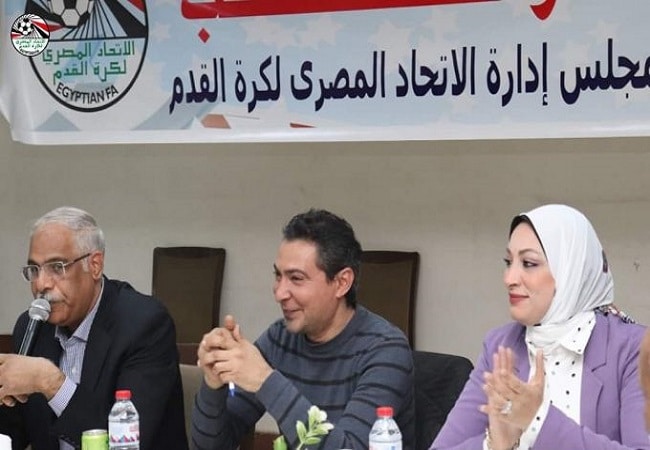 Egyptian Football Association (EFA) announced the dismissal of Portuguese coach Carlos Queiroz after missing out on the opportunity to qualify for the 2022 World Cup in Qatar after losing a penalty shootout to Senegal in a heartbreaking fashion back in March.
Also Read : EGYPTIAN FA OFFICIALLY TERMINATES CONTRACT OF CARLOS QUEIROZ AS HEAD COACH
A month earlier, the Pharaohs also suffered a defeat to the same Teranga Lions of Senegal on penalties in the 2021 Africa Cup of Nations final in Cameroon.
And in a statement, the EFA revealed the appointment of Egyptian coach Ehab Galal to take over the national team after ending his tenure at Egyptian Premier League side Pyramids FC.
Also Read : EFA APPOINTS EHAB GALAL AS EGYPT'S NEW COACH
The decision was met with scepticism by many who believed the EFA should have hired another experienced foreign coach to succeed Queiroz.
Hence, EFA board member Mohamed Barakat has explained why they decided to appoint Ehab Galal as the new head coach.
"Before last Sunday, the plan was to extend Carlos Queiroz's stay with the national team." Barakat told Al-Mehwar TV channel.
"But after another meeting, we decided it's best to move on.
"Nine members of the EFA had the right to vote on choosing the new technical staff to take charge, Egyptian or foreign.
"While three members of the EFA opted for a foreign coach to lead the team, the majority believed that an Egyptian coach would be a better fit right now.
"After agreeing on appointing an Egyptian coach, everything was pointing towards Ehab Galal, who was the only viable candidate for us.
"We all agreed to his appointment because he is a great coach. And his name has been discussed internally in the past." He added.