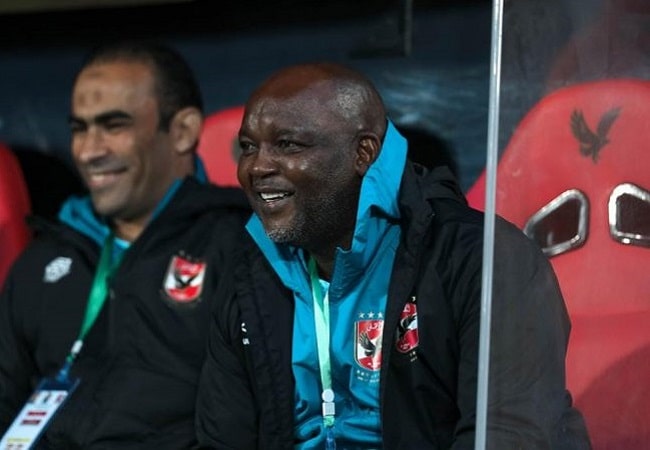 Egypt's Al Ahly and Morocco's Raja Casablanca are meeting in the 1st leg of the CAF Champions League quarterfinal on Saturday. The game to take place at WE Al-Ahly Stadium, Cairo with a kick-off time 20:00 GMT, is one of the tournament's top four spots.
The reigning champions, Al Ahly who are seeking to become the first team to win a hat-trick of successive Champions League crowns, had been uncharacteristically patchy in the group stage, collecting just 10 points from six games to advance as runners-up.
Raja, on the other hand, advanced to the quarter-finals after dominating their group with five wins and just one defeat, earning 15 points in the process.
Al Ahly will be going into the game without a number of key players due to injury. This includes right-back Akram Tawfik and centre-back Badr Benoun.
Also Read : MOSIMANE REPLIED TO RUMOURS ACCUSING HIM OF BEING OPPOSED TO KAHRABA'S RETURN TO AL AHLY
Despite injuries, Ahly coach Pitso Mosimane believes his side "have the spirit" to beat Morocco's Raja Casablanca.
In a press conference on Fahead of the game, Mosimane talked about dealing with injuries while stressing the difficulty of the clash on Saturday.
"Al Ahly will be missing multiple players due to injury, including Akram Tawfik and Badr Benoun. But we are used to it. And we are fully focused on tomorrow's game." Pitso said.
"All players have equal chances. The starting eleven will be decided after our final training before the game.
"Only one team will be advancing to the next stage. We will have to give our all across the two matches.
"Morrocan teams are strong. And we will have to stay focused tomorrow, especially with our fans being by our side." He contined.
"We will play against a tough team like Raja, who were able to be at the top of their group. Also, playing against Moroccan teams isn't easy.
"We are not in our best shape now in terms of injuries. But we have the spirit to win." Added the coach.