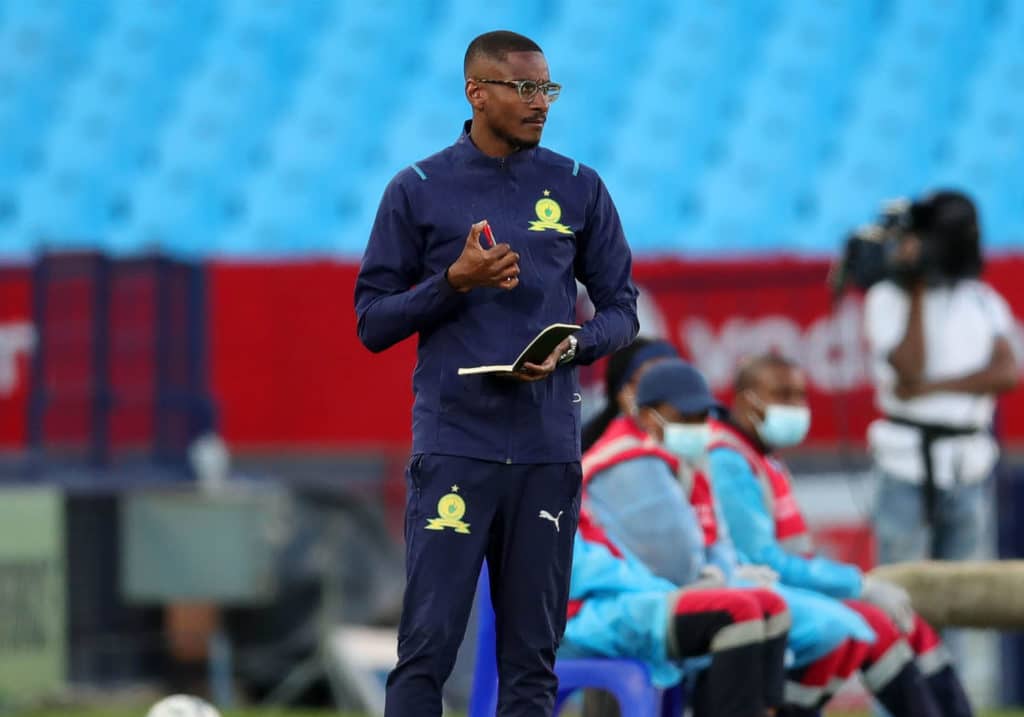 Mamelodi Sundowns will go to Southern Africa this weekend in the hopes of resuming their CAF Champions League campaign with a first-leg victory.
On Saturday, the Brazilians will face Pedro de Luanda in the quarterfinals of the African premier championship, hoping to maintain their excellent record.
Bafana Ba Style were in a similar scenario the previous season, reaching the tournament's top eight with only one game lost, but their run was cut short at this point.
Sundown's co-coach Rulani Mokwena provided the following analysis of his opponents in Luanda:
He said, "We are continuing with the journey and that continuation has brought us to Angola to play against a very good side in Pedro.
"A well coached side with some very good players, very experienced players like [Ricardo] Job [Estévão] the number 11, (Jarade the 29, [Adriano Belmiro Duarte Nicolau] Yano the number 9 upfront [whom is] very aggressive, a box striker [that is] always looking to finish, the defensive midfielder [William da Silva] Soares the number 5, strong, aggressive and gives impetus to the team together with [Pedro Pessoa Miguel] the number 14."
"A strong team, [they are] a very good opponent that plays the game the way we believe football should be played and in a certain way that has a very similar identity to us.
"They build from the back, they look to press from the top and they also look to dominate the game and have possession.
"We know what's at stake and what lies ahead, ours is now to put the final preparations and be a bit more specific in our fine tuning of our schemes to be able to give ourselves the chance to be in South Africa in the second leg with a chance to progress to the semi-finals."
Masandawana proceeded to Angola, where they were in good form, scoring 11 goals in two games, five in their domestic Cup competition and six in the domestic league.
The Tshwane giants will be looking to leave no stone left in their opening leg of the quarter finals away from home, according to coach Rulani.
"The good thing from a psychological perspective is that we come from two very good results where we scored a lot of goals, and in particular the game against Golden Arrows [it] was a good demonstration of how much work we've put in from the beginning of the season up until now.
" [Therefore] from that perspective we come into this game with a lot of confidence, the players understand that we are in a part of the season where every single match counts now, these are what we call 'games of consequence'."
"We are a team that's shown resilience and the ability to stick together in difficult moments, and we know that quarter finals against very good teams – like a team like Pedro, there are going to be some difficult moments on Saturday, and ours is to make sure that we are ready to be resilient and to soldier on and fight through for the badge, for our supporters, and try to represent them as beat as we can.
"From a physical perspective we did a lot of work already from regenerating the team, fortunately the flight was only three and a half hours so there's very little accumulation of fatigue in relation to traveling."
On Saturday, April 16th, Mamelodi Sundowns will face Pedro de Luanda in the CAF Champions League quarter finals leg 1 of 2 at The Estádio 11 de Novembro. The game will be broadcast live on SuperSport channel 209 at 18H00.