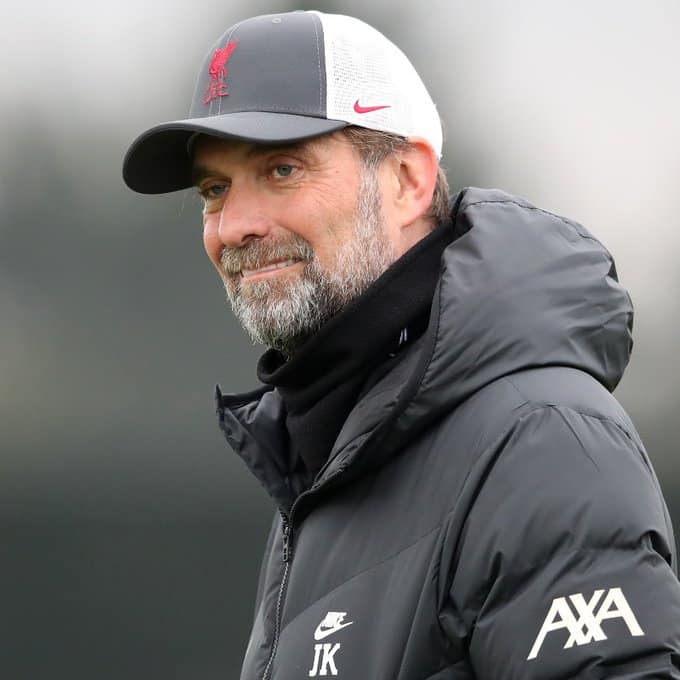 Jürgen Klopp has lavished praise on every member of his Liverpool squad as the Reds fight for three trophies.
The Reds advanced to the Emirates FA Cup final on Saturday afternoon, defeating Manchester City 3-2 at Wembley to advance to the showpiece against Chelsea on May 14 at the national stadium.
Klopp's side, who won the Carabao Cup in February, are also through to the Champions League last four, where they will face Villarreal, and are solidly in contention for the Premier League crown.
Liverpool's midweek match against Manchester United at Anfield kicks off a seven-game league run-in, with the Reds just a point behind City at the top of the table.
Due to the frequency of games coming in rapid succession, Kloop has heavily rotated his squad in recent weeks, notably in midfield.
Klopp praised his team's overall effort in his pre-match press conference ahead of their match against Manchester United:
"In our situation it is clear.
"There were some players not in the squad for the weekend, for example, and will not be in the squad for tomorrow, who are in really good shape – really, really, really good.
"I wouldn't tell here, obviously, or would say: 'It's easier to leave him out.'
"But the boys behave… and if we achieve anything this year, whatever it will be, it is because of how all the boys deal with the situation, and that means as well the boys who were not in the squad from time to time.
"They keep still the training quality at [an] extremely high level.
"Really all credit to them, it's absolutely outstanding.
"So, now making decisions, I have to do something.
"I don't run on the pitch, I don't score goals, I don't defend, all these kind of things.
"I have to do something and decision-making is one of the things I have to do.
"That's all about, you try to figure out how it is, you try [to decide] what is [the] best possible formation.
"We have to think about intensity in the past, who played how often and all these kind of things.
"We didn't have that situation too often.
"Usually in that part of the season we are already on three wheels and try to get somehow through, so hopefully we have to make these decisions until the end of the season."