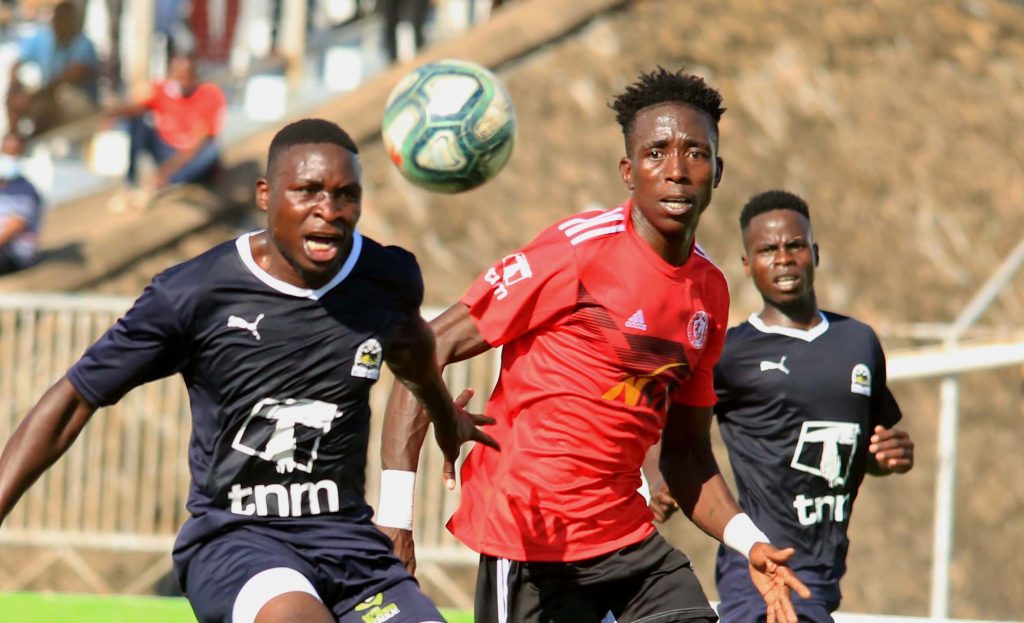 Left-back Precious Sambani's first-half strike took Nyasa Big Bullets to the TNM Super League summit following a 1-0 win over struggling Mafco FC at Kamuzu Stadium in Blantyre on Sunday.
Bullets moved to the summit of the 16-member log table on 13 points from five games with a superior goal aggregate separating them from Blue Eagles.
Eagles had gone top for a few hours after beating Karonga United 1-0 on Saturday in Lilongwe where Gaddie Chirwa's sole effort did the job. Eagles are now second.
Still on Saturday, striker Vincent Nyangulu scored twice and Yamikani Chester added the third goal for fourth positioned Mighty Wanderers as they beat Sable Farming FC 3-1. Taniel Mhango scored the rookies face-saver.
Wanderers have 10 points from five games at par with third ranked Kamuzu Barracks.
Deus Nkutu and Zeliat Nkutu's goals handed Kamuzu Barracks a rare 2-1 win over fellow soldiers Moyale Barracks in Lilongwe on Saturday when Charles Nkhoma netted the visitors consolation.
Elsewhere, Waka Waka Tigers picked precious maximum points in their 2-1 win over Red Lions at Chiwembe Stadium in Blantyre where Frank Chikufeni and Precious Chiudza scored for the hosts and Royal Bokosi responded once for the soldiers.
In Lilongwe, Civil Service dropped more points at home as Arnold Masamba's goal proved not enough against Karonga United who got their valued point courtesy of Ramadan Ntafu's strike.
Bottom-placed TN Stars failed to make use of home-ground advantage as they lost 3-4 to Moyale Barracks in the Central Region.
Alfred Chizinga bagged a brace and China Chirwa scored once against the visitors who had Llyod Njaliwa's double, Dave Msukwa and Robert Mphezi's goals to thank for the victory.
Ekwendeni Hammers defeated Rumphi United 2-1 on Sunday when Blessings Singini and Lapson Richard scored for the hosts. Wellington Mkandawire scored Rumphi's consolation.