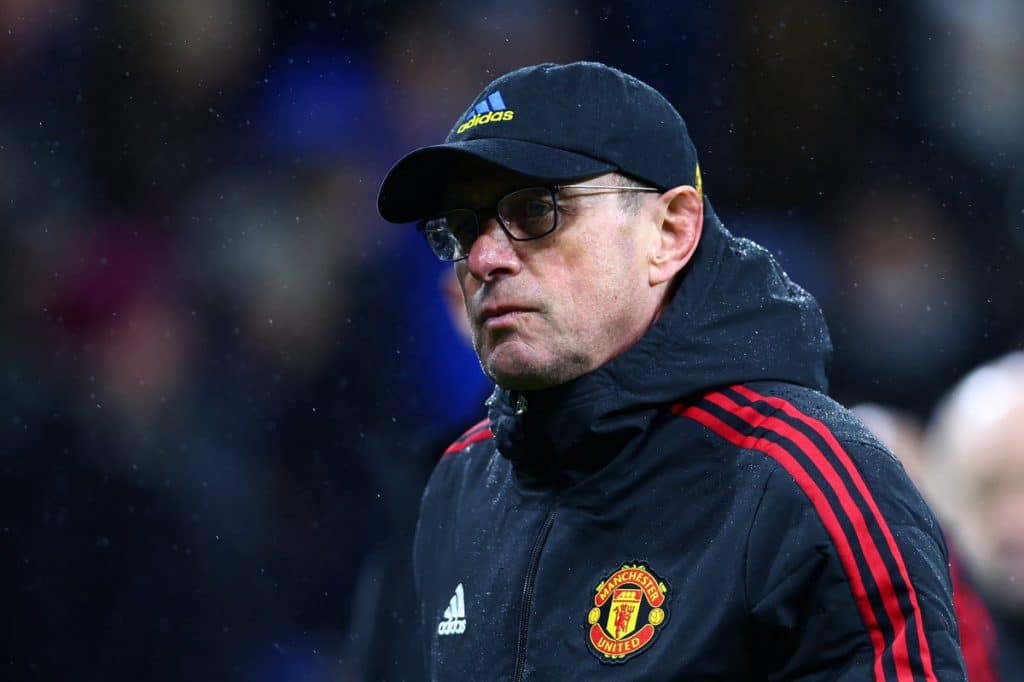 Following Manchester United's 3-1 loss to Arsenal, interim manager Ralf Rangnick criticised his team's defensive work and missed chances.
Rangnick believed that United had shown an improvement from the midweek loss at Liverpool in our prior outing but was disappointed that the Reds' efforts in both boxes at the Emirates Stadium meant we could not respond with a vital win.
After the full-time whistle, the German shared his thoughts on Saturday's early kick-off during post-match press conference.
He said, "Improved performance but poor result, I think we created enough chances to score more than that one goal, we bounced back well to that early goal that we conceded where again we didn't defend well inside and around our own box.
"This was the only negative issue regarding today's game but after coming back from 2-0 down we had numerous chances, the penalty, the crossbar, we hit the post twice and a few VAR decisions and that's putting it in an extremely mild way, we were unlucky.
That's why we are very disappointed about the result but our overall performances was much better."
He admitted that they were unlucky .
"I said we were at least unlucky with those three or four moments, but again we have to get better at defending in the box.
"The way we did that until five, six weeks ago we were on a higher level.
"Even in the pressing moments, whenever we pressed, Arsenal we were causing problems but we just didn't press often enough.
"We should do it more often with more intensity and more players involved.
"If all the players sprint against the ball it has an even higher effect than it has today."
Asked if Manchester United can still finish strong this season, he said it is a question of pride and honour.
"It's a question again of pride and a question of honour. We owe it to the fans.
"We have the next two games at home against Chelsea and Brentford.
"We saw a few good things today offensively we had enough and created enough.
"It's clear we have to defend better in and around the box."