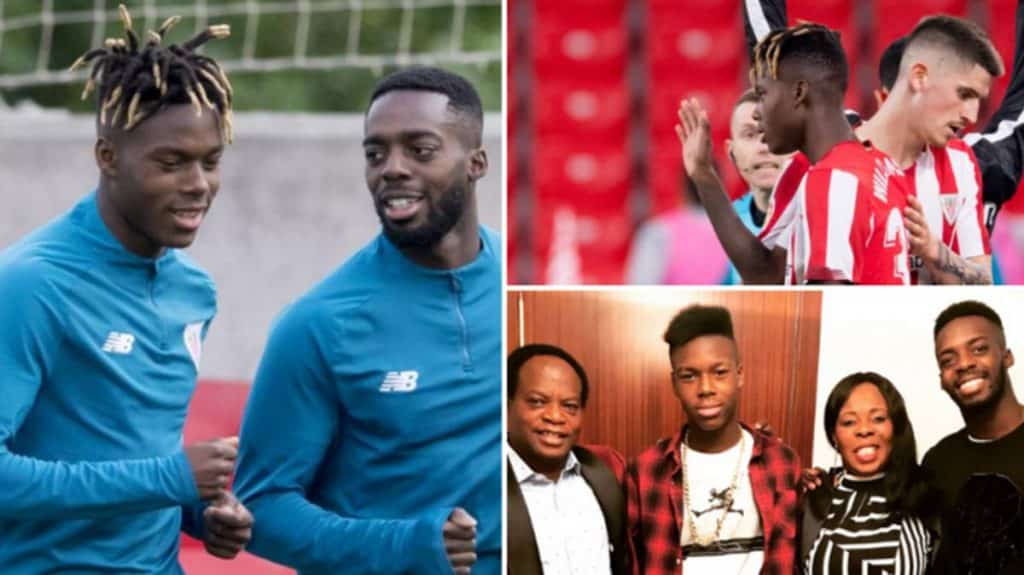 Athletic Bilbao duo Inaki and Nico Williams are believed to have agreed to play for the Ghana Black Stars.
According to GSN, Ghana Football Association have started the process of confirmed Williams brothers' nationality switch to Ghana.
Both of them have changed their plans as it seems they'll have no chance to play for Spain.
Their Ghanaian parents have also given their approval for them to represent Black Stars at international level.
Read more : Jordan Ayew could extend his contract with Crystal Palace
Inaki Williams once played for Spain national team but the game was unofficial and this makes him eligible to play for Ghana.
Nico on the other hand, featured several times for the U18s and U21 sides.
"My parents are from Accra, and I really enjoy going. But I wasn't born or raised there, my culture is here, and there are players who would mean more", Inaki said in an interview last year about playing for Ghana.
"I don't think it would be right to take the place of someone who really deserves to go and feels Ghana 100%," he added.
A lot has changed so far and he could play for the Black Stars in May during the AFCON 2023 qualifiers should things go well.